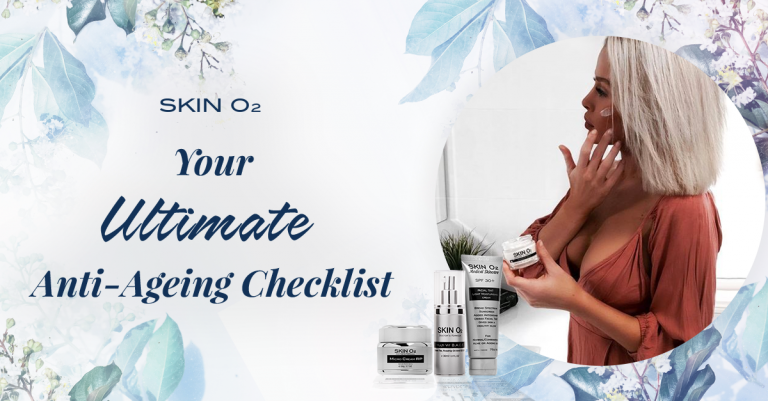 Your Ultimate Anti-Ageing Checklist
As youngsters, having healthy skin meant washing your face regularly, eating your vegetables and drinking eight glasses of water. Now, the laugh lines and dark circles won't go away even if you you eat an apple a day. When you get older, your body's nutritional needs change and having the right diet just won't cut it. You will need to boost your body's natural processes and keep your skin supple and smooth by ticking these things off your list.
1) Drink LOTS of water
You've heard of this tons of times already. But we cannot stress this enough. It's time to level up from an 'eight glasses a day' intake to a 'three litres a day' intake. In three days, you will notice that your face is smoother, brighter, and more refined. A dramatic increase in hydration will provide you with more visible results and take our word for it–you will not be disappointed.
2) Have ginger tea mornings
Ginger plus honey is creation's gift to humanity. Both ingredients are packed with vitamins and minerals that serve as your body's antioxidants. Prepare grated ginger and steep it in hot water for three to five minutes. When done, add honey to taste. Ginger not only helps with flushing out the toxins of your body but helps with nausea, flu, and improve cardiovascular health.
A vegan alternative to honey is the classic agave nectar. Similar in texture and taste, this syrup is one to try, as well!
3) Try Turmeric powder
It's good to note that ginger also helps prevent inflammation. Another trick would be to mix half a teaspoon of Extra Virgin Olive Oil and a fourth of a teaspoon of Turmeric powder and taking it on an empty stomach every morning. The herb is both a medicinal and culinary ingredient used in some Asian cultures and proves to have anti-inflammatory properties.
4) Never not put sunblock
The sun's rays are not only cause for skin irritation and dryness but also for more serious cases such as skin cancer. It is advisable to put on sunblock anytime of the day, wherever you may be. Go above and beyond the 10am to 3pm rule and put it on whenever you go out or stay indoors-even on cloudy days. UVA rays can pass through glass, making you vulnerable if you're seated beside a window.
5) Upgrade your moisturising
Usually you would buy a moisturiser and apply it twice a day; once before you leave the house and second before you go to sleep. Here's a tip: moisturize whenever you remember to.
6) Try Aloe Vera
Not only is aloe vera a great moisturizer with its high water content but also helps with skin elasticity, wrinkle reduction, pore shrinking, and collagen production when applied on the skin. When ingested as a drink, it can also decrease inflammation.
7) And Matcha
Green tea is another natural antioxidant that may be bitter to the taste but is sweet to the skin. While drinking it is also beneficial, you can take a matcha tea bag or powder and mix it with honey to make your own face mask. This helps with skin rejuvenation and moisture and is recommended to be used two to three times a week.
8) Cut down on sugar and salts
An anti-ageing checklist is never complete without talking about your diet. Processed sugars and salts can prevent the formation of collagen in your body and can lead to more wrinkles later on. Make sure that your body is getting enough protein and good fats by purchasing fish, lean meats, and vegetables. Once you start feeling hungry, drink water instead of reaching for your favorite chips; the craving disappears, and you are saved from unhealthy amounts of salt!
9) Update your makeup
Your skin grows darker as you age so it's a good idea to update your makeup and switch over to a healthy option which is safe for everyday use. Try Skin O2's healthy vegan makeup range, this makeup acts as skincare, it treats your skin while your wear it. Their vitamin infused mineral powder and the plant stem cell based natural mineral BB Foundations are the perfect duo for that everyday healthy glowing skin.
10) Don't forget to exfoliate
At the end of the day, take your exfoliator and scrub away all the dead skin. Depending on your skin type, you might have to do this every other day or once a week.
Loving your skin requires work and discipline. Do not be disheartened in case you don't see immediate results.  Worry not we've always got your back, love! We're with you in this lifestyle change – one step at a time. So make sure to tick this checklist the next time you're on your skincare routine.
To learn more about beauty tips and trends, be sure to read our monthly beauty blogs, follow us on Instagram (@skino2au), Facebook (skino2australia), and Pinterest (@skino2au), and subscribe to our YouTube channel (Skin O2)!