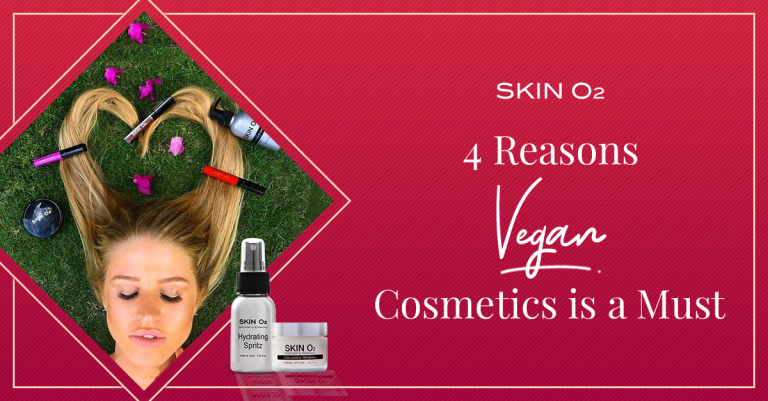 4 Reasons Vegan Cosmetics Is A Must
Veganism has gone from enamoring our taste buds to making our skin look beautiful and healthy.  Using plant-based ingredients in makeup has proven more beneficial than formulating it with scales, shells, slime and other animal by-products Here are  five reasons why vegan cosmetics and skincare should be on your vanity right now:
1) No animal by-products
Cosmetics and skincare products that contain animal fat, beeswax, or cochineal beetles are used to keep lipsticks and lip balms slick and shiny. As being a vegan is to uphold the beauty of life by ceasing any exploitation of animals for personal pleasure or nourishment, using vegan makeup is totally guilt-free! You can be a hundred percent sure that no animals were harmed during the making or testing of the product.
With traditional makeup, you also get obscure animal by-products like snail slime and fish scales. Vegan cosmetics entail no such obscurities. They use plant-based products that have been scientifically proven to be beneficial on the skin.
2)Plant-based products
The saying "less is more" goes hand-in-hand with the formulation of vegan beauty. Without the harmful chemicals and more complicated formulas, you don't have to go online searching for the meaning of Hydroxyhydrocinnamate and the like.
3) No severe allergic reactions
Once you buy vegan makeup and skincare products, more often than not, your skin will have no qualms whatsoever. When buying traditional makeup, testing out the products on your skin could lead to rashes or dryness, damaging your skin permanently.
4)Perfect for any skin type
Worried about your oily skin? Dry skin? Most vegan skincare brands pack in a lot of moisture and natural ingredients that will clean, regulate, and hydrate your skin instead of trying to fix the problems with added ingredients that do more harm than good.
Living life includes respecting all forms of life and loving their existence. Vegan beauty is what we stand for at Skin O2 because we value cruelty-free and vegan skincare and makeup.