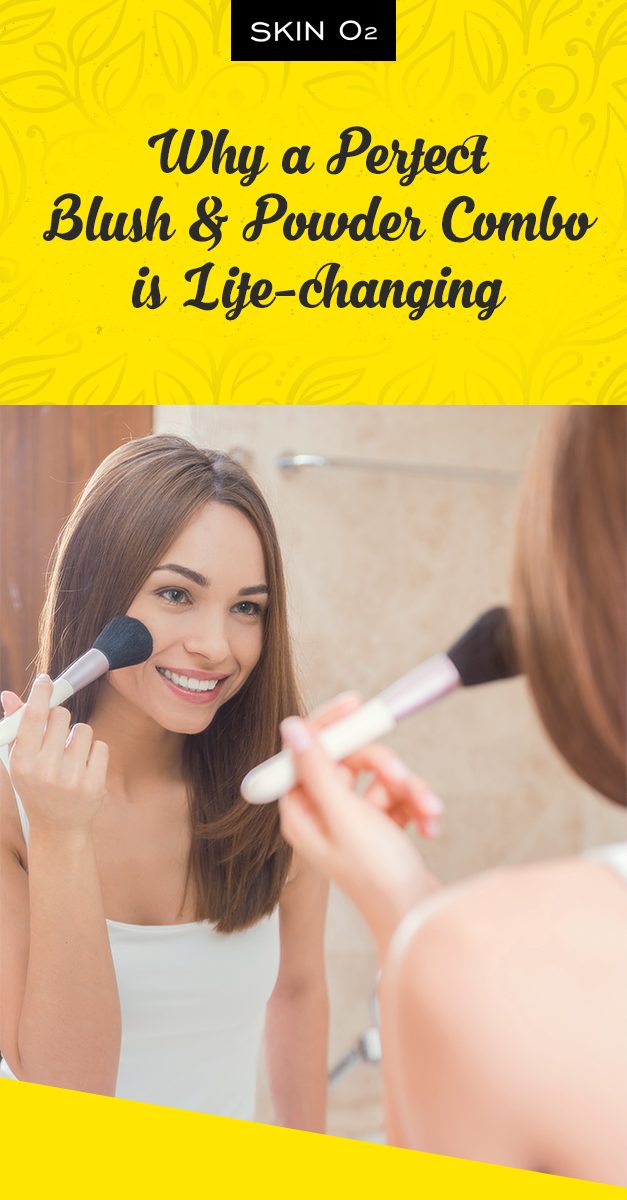 Why a Perfect Blush & Powder Combo is Life-changing
Happy Easter, Skinlovers! Get all pretty and colourful with the vibrant vibe this season brings!
Do you know which shades of powder and blush flatter your skin tone the most? Here is our Skin O2 guide to the tried-and-tested powder & blush combo.
Enhance your complexion and score the prettiest blush when you mix, blend and match these power duos:
MY FAIR LADY
Images from pinterest.com
Go light with hues that do not make you chalky or pale! To avoid giving off an unhealthy pallor, choose sheer shades that leaves a brightening look on your skin such as the Skin O2 Mineral Compact in Light Sheer or Sheer.
Soft pink hues complement fair tones the best. Having pink undertones, go for shades in the same family and apply concealer around the nose area and laugh lines area so the blush and natural undertones are contained and made more prominent. Remember, a subtle blush like the Skin O2 Mineral Blush in Blossom that matches the insides of your lips can bring out the most natural flush!
OLIVE LUSCIOUSNESS
Images from pinterest.com
Olive tones are neither light nor dark, so opt for flattering chocolatey shades like the Skin O2 Mineral Compact in Mocha to give off a rejuvenated and healthy look.
Having an olive complexion means a lot of shades can complement your skin – you can go with warm tones such as apricots, mochas, purples, plums and bronzes. To avoid looking washed out, avoid lighter and cooler tones and opt for shades such as the  Skin O2 Mineral Blush in Peach.
DUSKY BEAUTY
Images from pinterest.com
Caramel, dark bronze or copper-tinted shades can bring forth your natural beauty and produce a fresh and revived look! A sweet shade for you is the Skin O2 Mineral Compact in Caramel for a radiant glow and can work with any undertones.
For darker tones, you can also use similar shades with olive, but go for deeper tones such as dusky roses, warmer oranges and deeper plums. Another shades your skin will love are warm bronzes to bring out the glow. Look soft and ethereal with the Skin O2 Mineral Blush in Plum.
MEDIUM / TAN CREAMINESS
Images from pinterest.com
Still have your summer tan? Use a sand-toned shade to avoid looking pasty if lighter shades are used or looking too orangey with darker shades. Enhance your tan or show off your freckled glory with the Skin O2 Mineral Compact in Sand.
Creamy hues like rose, berry, orange and peach are the ones for you – opt for these to enhance your naturally warm colour! Using a shade like the Skin O2 Mineral Blush in Blossom and exude a soft and fresh look!
Another pro tip for you is to use mineral makeup products that give perfect coverage and treat your skin like you wear them – complete your beauty arsenal with our Skin O2 products, the leading provider of cosmedical skincare and mineral makeup in Australia! We are offering starter kits for you to mix, match and blend for the freshest and most flattering looks for your skin tone! Visit our website now to get these amazing deals!