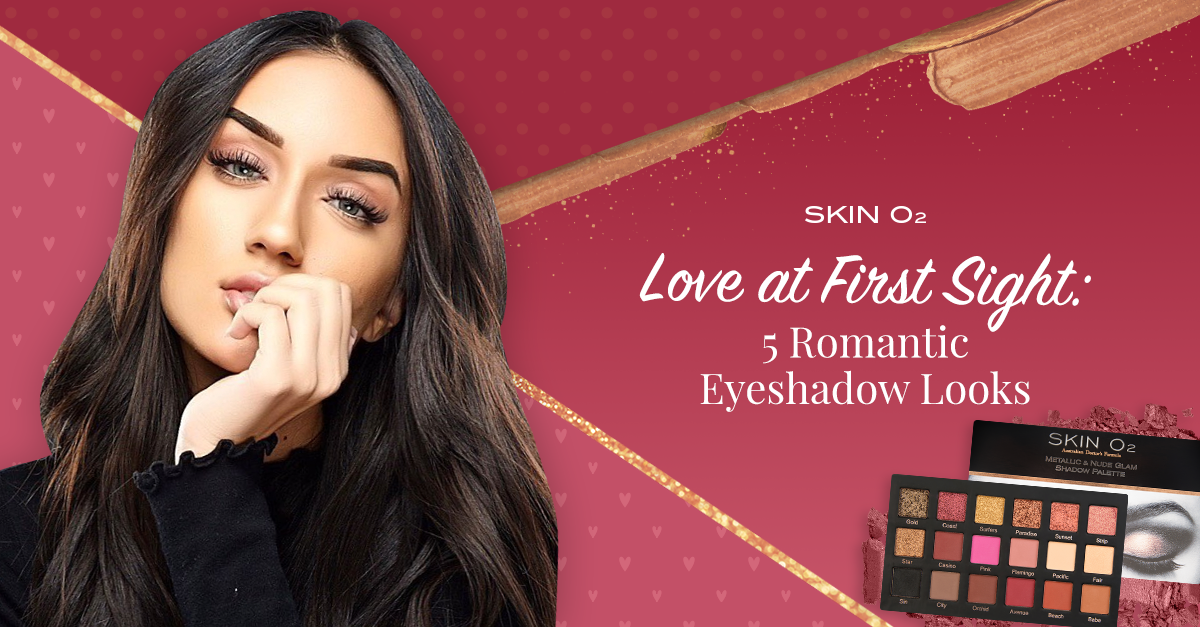 Love at First Sight: 5 Romantic Eyeshadow Looks
January went by in a blur and you're probably wondering where all your time has gone. No time to dwell on that, though, as February's finally upon us! During this love season, don't just dress to impress but dress for yourself, and keep that eyeshadow on fleek. We've got you covered!
via GIPHY
Nude-licious
Got your Heart's Day planned for a trip to your favourite park? Slay your pastel outfits and tennis skirts with a splash of nude colours from our newest Metallic & Nude Eyeshadow Palette for a fresh, girl-next-door look. Pair this with our Dhabi Matte Liquid Lipstick, and you will look simple yet elegant for this week's date.
Rocky Road
If you're looking to party until the sun comes up, then take your Skin O2 pencil eyeliner and line your rims as thick as you'd want them to be. Fill it in with your black eyeshadow (or that same liner) and you've transformed into a rocker chick. Don your favorite leather jacket and hit the road, girl!
Wine N' Dine
While showing your love and appreciation for others should be a year-round agenda, it's undeniable that Valentine's has to be something extra special. Take your partner out on a romantic cruise where you two can share a bottle of red wine and make new memories. For this look, we've taken inspiration from your favourite beverage. Blend in the Matte Eyeshadow shade in Avenue with golden glitters and make your eyes pop by adding Skin O2's mascara. Smokey eyes never had to be dark and glitter-less. Complete your look with the Kiki Matte Liquid Lipstick, the perfect compliment for your purpley hues and splash in your fave highlighters.
Mauve Over
Lounge in a cafe with a good book as company, and you'd still look like a princess in her palace. Use the Flamingo and Pink colours on your palette and fill in your lids for a more subtle look. Make sure to brush the colour onto your lower lids to add to the flair. Our Rose Highlighter goes well with this makeup style and keeps people focused on your shimmering eyes. You can also take the silver highlighter and dab the loose powder into the inner corners of your eyes for that added sparkle that a princess should always have.
Sunkissed
Seeing your favourite band this weekend? Dance to the setting summer sun with the Tropical and Pink colours and wear your favorite headband and floral top to complete your vibe. And since you'll be moving all night, make sure your makeup holds with our Hydrating Spritz so that you can have all the fun you want without your dazzling gradients melting away.
And there you have it.
Now you've got your looks down pat, Skinlovers! Celebrate Valentine's by bringing out the best in you and finding out which of these suit your personality and your vibe, so that you can spread love in style.
For more of this, you can watch out for our monthly blogs, subscribe to our YouTube channel, and follow us on Instagram.
Shop The Look