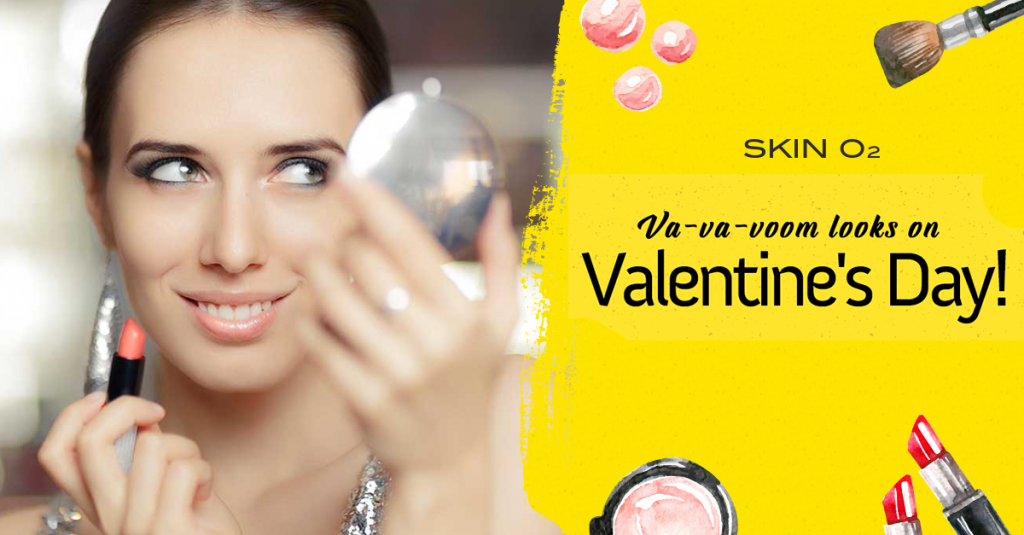 Va-va-voom Looks on Valentine's Day
The countdown to Valentine's Day starts!
We have given you our ideas on the perfect V-day events around Australia for singles and couples alike, and now, we give you our top beauty tips and looks to pull off! From uber laidback to ultra fab, nail that perf look to be va-va-voom this Valentine weekend!
SCULPTED BROWS
Give us well-defined brows and a perfect arch and we can conquer the day – and captivate your date, too! Make your eyebrow game strong through this Skin O2 Wow Brow tutorial by our Skin O2 makeup guru for fuller and perfectly groomed arches!

BRONZED GODDESS
Accentuate the glow you get from all the love you are receiving on V-day with a bronzer! Watch our Skin Warrior and former Miss Teen Australia Jasmine Stringer work the magic of the Skin O2 Glo Contour Bronzer to define the cheekbones and jawline, and make your eyes pop out!
SPARKLY SPRITE
For outdoor dates, exude a fun and vivacious spirit like an elf or a fairy with fuss-free makeup and subtle hints of sparkle on your eyes and lips! Just apply the Skin O2 Facial Tint with SPF 30+ to protect you from UVA/UVB rays (you can apply this on your lips also!) and finish with the Skin O2 Plump-A-Licious Lips! To know how to pull off this natural-yet-flirty look, watch this:
FAB, FEATHERY FALSIES
Get on full flirty mode with you batting your lashes at your date from time to time! Choose the falsies that best complement your outfit and mood, and add the Skin O2 Fake Look Lash Mascara with free lash oil (to treat and improve natural lash condition before attaching the falsies) and get those luscious lashes! Here's a sneak peek of how you can get gorgeous lashes!
To complement your overall look, don't forget to let your winning personality shine through! Valentine's Day is all about showing love and appreciation – your confidence can definitely win your date over, definitely making it a magical moment for you!
Spread the love this Valentine's weekend, Skinlovers!