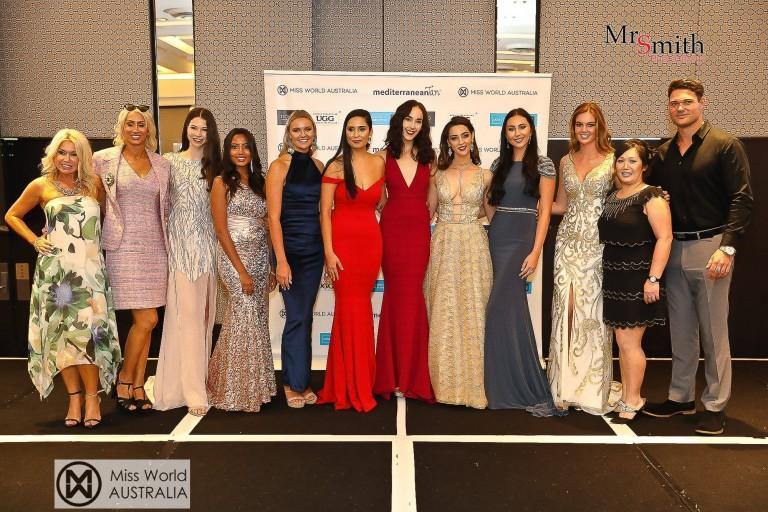 Skin O2 – A proud sponsor for Miss World Australia 2018
Since 2005, Skin O2 has been helping patients to address different skin concerns and has grown rapidly expanding across Australia & the globe due to popular demand. Skin O2 created a range of high-performance, doctor formulated makeup and skincare products that are 100% Vegan and Cruelty-Free. Apart from providing amazing skin treatments and products through our 500+ partner clinics and stockists, Skin O2 is  also a big supporter of Women Empowerment and cruelty free advocacies.
Skin O2 is proud to be one of the sponsors for Miss World Australia 2018. The Queensland Preliminary Final was held last February 25th 2018 at the Mantra on View, Surfers Paradise.
Our Managing Director, Alison Atia was one of the judges for this event along with Deborah Miller the Director of Miss world Australia featured here with the TOP 8 contestants and other Guest Judges – Dr Lan & Apollo Jackson from the TV show – The Bachelor.
"We have a lovely group of amazing women competing this year and we can't wait to crown the next Miss World Australia 2018 to represent us to the rest of the world" quoted Alison Atia.
Here are some shots from the event: 
Laid back moments with these ladies during the event!
Skin O2 Goodies, yes please! 
The lovely Courtney Thorpe and Tess Alexander, former Miss World Australia 2014 and 2015, respectively.
For more photos you can visit this link:
http://bit.ly/2FxqzKq
| Photo credits: @MrSmithPhotography
Stay tuned and be sure to subscribe to our YouTube Channel (skino2aus) and follow our Instagram account @skino2au to see the judging & live updates.  Also watch out for  some very exciting news, coming soon.
#SkinO2 #MissWorldAustralia2018 #makeup #skincare #pageant #PageantMakeup #MissWorldAustralia2018sponsor #MissWorldAustralia2018