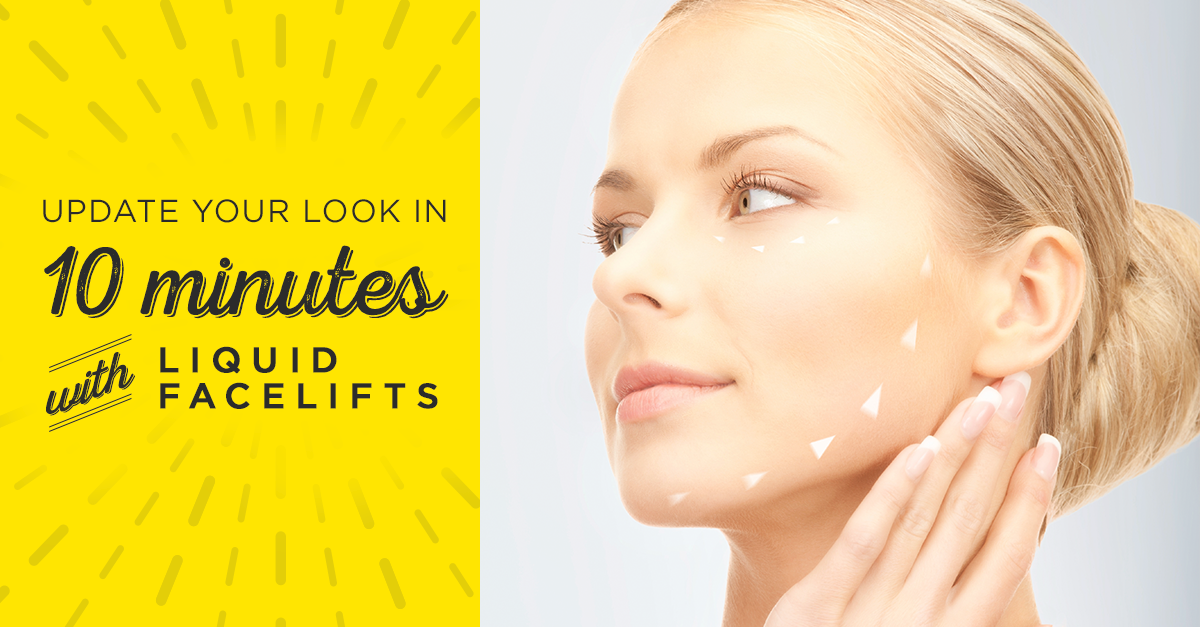 Update Your Look in 10 Minutes with Liquid Facelifts
Every Skinlover can identify with this situation: you wake up one morning and as you look in the mirror, you will say to yourself, "I look so ghastly!" Stress, lack of sleep, no skincare routine, not eating well – ALL these affect not only your health but also your skin, and the results are all too apparent on your face.
Aside from makeup, one quick solution to address skin damage due to the reasons above is by having a liquid facelift. Get to know all about this fast cosmetic procedure and the things to consider:
What are liquid facelifts?
These are skin procedures that are not too invasive, unlike full cosmetic surgeries involving dermal filler injections applied to areas that show age or damage. For the fillers, hyaluronic acid, calcium and water-based gels and fat taken from you can be used – you can consult with your skin therapist about your preference.
Why consider liquid facelifts?
If you are wary of full cosmetic procedures, you can consider these and other reasons:
Cheaper cost
Considered as an outpatient procedure
Requires no anesthesia
No incisions involved
Quick recovery time
Can target very specific areas
Quicker results seen
More natural results
How does it work?
As a cheaper alternative to surgery, they can do wonders such as minimising lines, wrinkles and sagging skin. The liquid fillers can correct specific concerns such as mild jowls, vertical lip lines and volume loss, crow's feet, and lines along the nose. Immediately after the liquid has been applied, you will see quick and dramatic results and will make your skin look fresh, healthy and younger.
Who can get facelifts?
Age is not an indicator when you should get a facelift. For any noticeable signs of ageing and damage, you would want them to be corrected faster to restore natural volume and contours. It is standard procedure to have a consultation with your skin therapist about your medical history and medical condition.
What results can you expect from facelifts?
Tweaks can be small, but they can bring out the biggest of changes. A little lift to downturned corners of the mouth can give you a friendlier face. If the areas under your eyes are dark or sunken, you may opt for dermal fillers to make you feel more energetic and well-rested. Opening your eyelids can provide you a more alluring look, too! Filling out fine lines and wrinkles can reduce the effects of ageing and make you look younger. There are so many options to choose from but we recommend focussing on one area first – correct and improve that specific area and maintain it with a series of treatments.
Do you want to see how liquid facelifts work? Here is a short video showing how liquid facelifts can be done in just 10 minutes!
An effective alternative to cosmetic surgery, the Skin O2 Liquid Facelift can be applied to eyes, face and neck – even to your bust and décolletage for the perfect firmness and lift! Visit your nearest skin therapist to avail Skin O2 10-minute liquid facelifts!