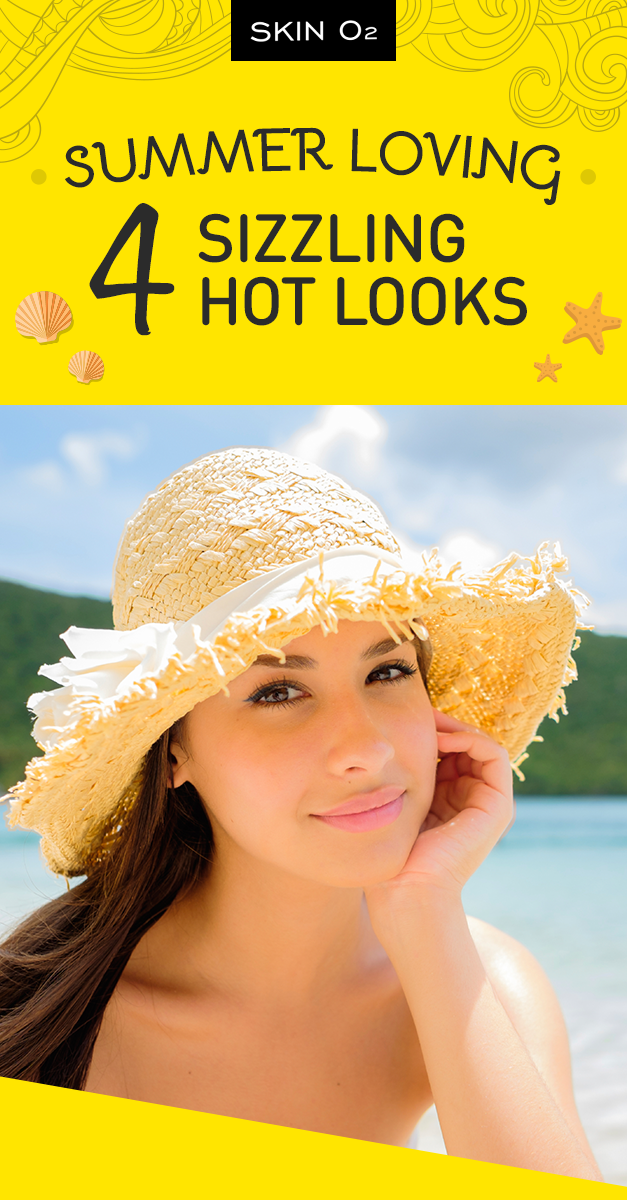 Summer Loving in 4 Sizzling Hot Looks
Hello, sunshine and hello, summer! Are you ready for this fun season?
With summer finally upon us, get those sundresses ready, pull off your most smashing looks and be brighter than sunshine! We have already given you your ultimate summer skincare guide and now, here are some makeup trends you can experiment with and pull off this sizzling hot season!
Playing with gradients
Very bright lip colours are in again! However, you can update this bold look by doing gradients with your favourite summer shade – instead of applying evenly, start at the centre of your lips and apply pressure where it should be the darkest. Then, gradually release the pressure ,moving towards the corner of your lips. For a 3-D finish and a fun alternative, add gloss!
 Blushing prettily in soft pink tones
When we say bright, it doesn't necessarily mean garish. Find a light, barely-there blush shade that complement the fuss-free and freshness of the first weeks of summer and show the softer side of you! With sunlight reflected on your face, this will catch on your pink cheeks, giving off that healthy glow!
Bronzed goddess on earth
Summer is all about fun in the sun! Whether on the beach or just outdoors, emulate the essence of summer by having a golden glow on your face – use it for contouring on the apples of your cheeks or as highlighters; a multi-purpose bronzer can unleash your glowing, inner goddess!
Catty eyes
Give the usual flick a makeover! Be bold and extend upwards and cover your whole lids for a bold, graphic and playful look. For a softer look, go smokey — it never goes out of season — and just apply your trusty eyeliner thicker than usual! Just remember to go minimal on the other parts of the face if you will opt for this dramatic look.
Play with your family, friends and makeup this season, Skinlovers! Enjoy the summer sunshine and embrace its glow inside and out.