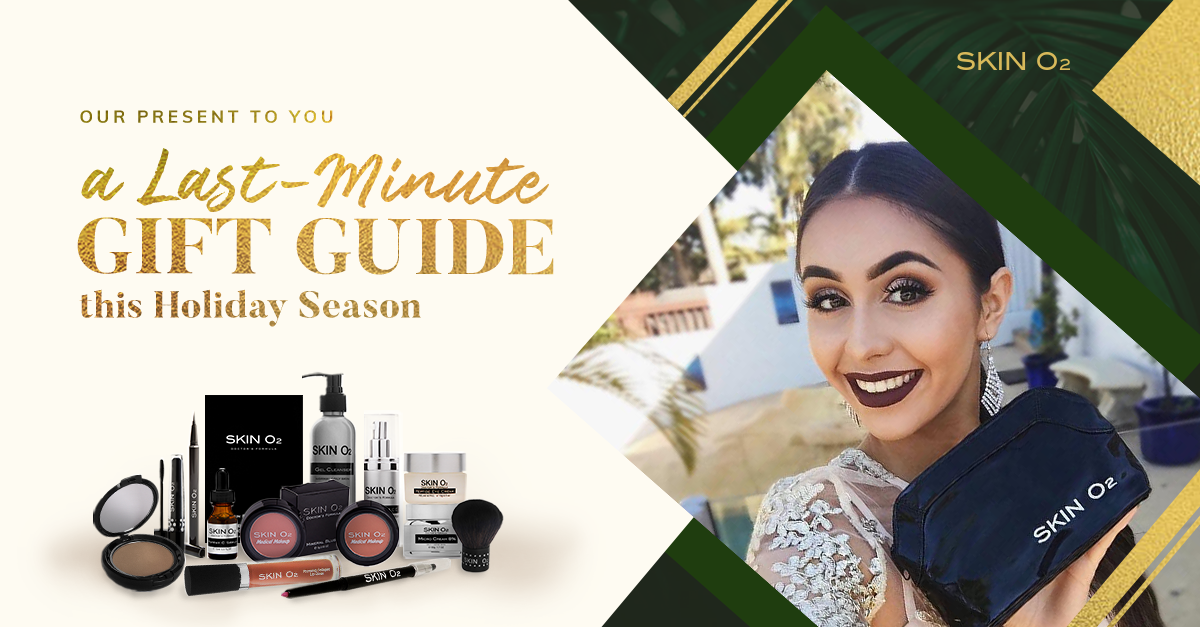 OUR PRESENT TO YOU: A LAST-MINUTE GIFT GUIDE THIS HOLIDAY SEASON
If you haven't done any Christmas shopping yet, don't panic! We got you. We came up with this wish make sure you get the perfect gifts for your friends. Get ready to shop, because our present for you this holiday season is a gift that keeps on giving.
SPORTY SISTER
Image from amazon.com
A jump rope without the, well, rope. You can lose weight without worrying about tripping or falling on your face. This high-tech, convenient fitness equipment has a built-in jump counter, calorie counter, timer, weight recorder—all displayed on the LCD screen. Get your hands on it here.
TANTALIZING TECHIE
Image from plumewifi.com
This dainty gem is a WiFi pod for your techie friend who still loves to keep everything pretty and fab. You only have to plug it into an outlet, and everyone in the room can access the net. Forget about tangled wires and bulky modems—this is the future. It's also available in champagne and onyx. Check it out here.
BOOKWORM BABE
Image from amazon.com
We all have that one friend we can't recognise when she's not holding a book in her hands. Kidding aside, the book lover in your life will truly love this book weight. Whether they're cooking, studying, or reading for leisure, this makes hands-free reading a breeze. They'll surely appreciate it! Get this product here.
SKINCARE SAVANT
For that friend who's addicted to skincare, we have THE perfect gift idea. For the whole month of December, Skin O2's skincare is on a Christmas Mega Sale! You can get 10% off on all of these products so you can give your girlfriend the best gift ever. Check out Skin O2's range of skincare products here.
MAKEUP MAESTRO
A makeup lover's dream, this gift box has everything she needs from a natural everyday look to glam makeup! This Skin O2 OMG Gift Pack is available in several shades to make sure it's the perfect match for you and your friends. This gift will melt your makeup lover friend's heart.
BONUS CHRISTMAS GIFT FROM SKIN O2!
Don't forget to give yourself a gift this Christmas. We have just launched the Matte Lip, Eye & Brow Pencil Liners and the 3D Contour & Highlight Face Stick so be sure to check them out and get these babies before they sell out!
Skin O2's lip liners are smooth and creamy, they'll basically just glide on your lips effortlessly. Line your lips for that perfectly sculpted pout. The lip liner's formula is stunning on its own but it is best paired with Skin O2's Matte Liquid Lipsticks.
The 3D Face Stick is a two-sided contour and highlight stick, perfect for on-the-go girls who are ready to take over the world. This blendable cream contour and highlight duo will help you achieve a flawlessly sculpted and glowing look with just a few swipes.
Still no gift idea? No Problem!
Sometimes getting that perfect gift is just so hard to do. Well, we have you covered! Give them the new Skin O2 E-Gift Vouchers, available in $10, $25, $50, $100, and $200. Get your electronic codes instantly via email upon purchase and send your gift away! No waiting time and shipping needed. Now online shopping for their fave Skin O2 goodies is only a click away.  There you go, simple and fuzz-free last minute gift idea for Christmas. You're welcome!
Start your Christmas shopping today, because Skin O2 is offering free shipping for the whole month of December. Be sure to get your hands on the best skincare and makeup products in Australia!
For more beauty insider tips and discounts, be sure to read our monthly beauty blogs, follow us on Instagram (@skino2au) and subscribe to our YouTube channel (Skin O2)!