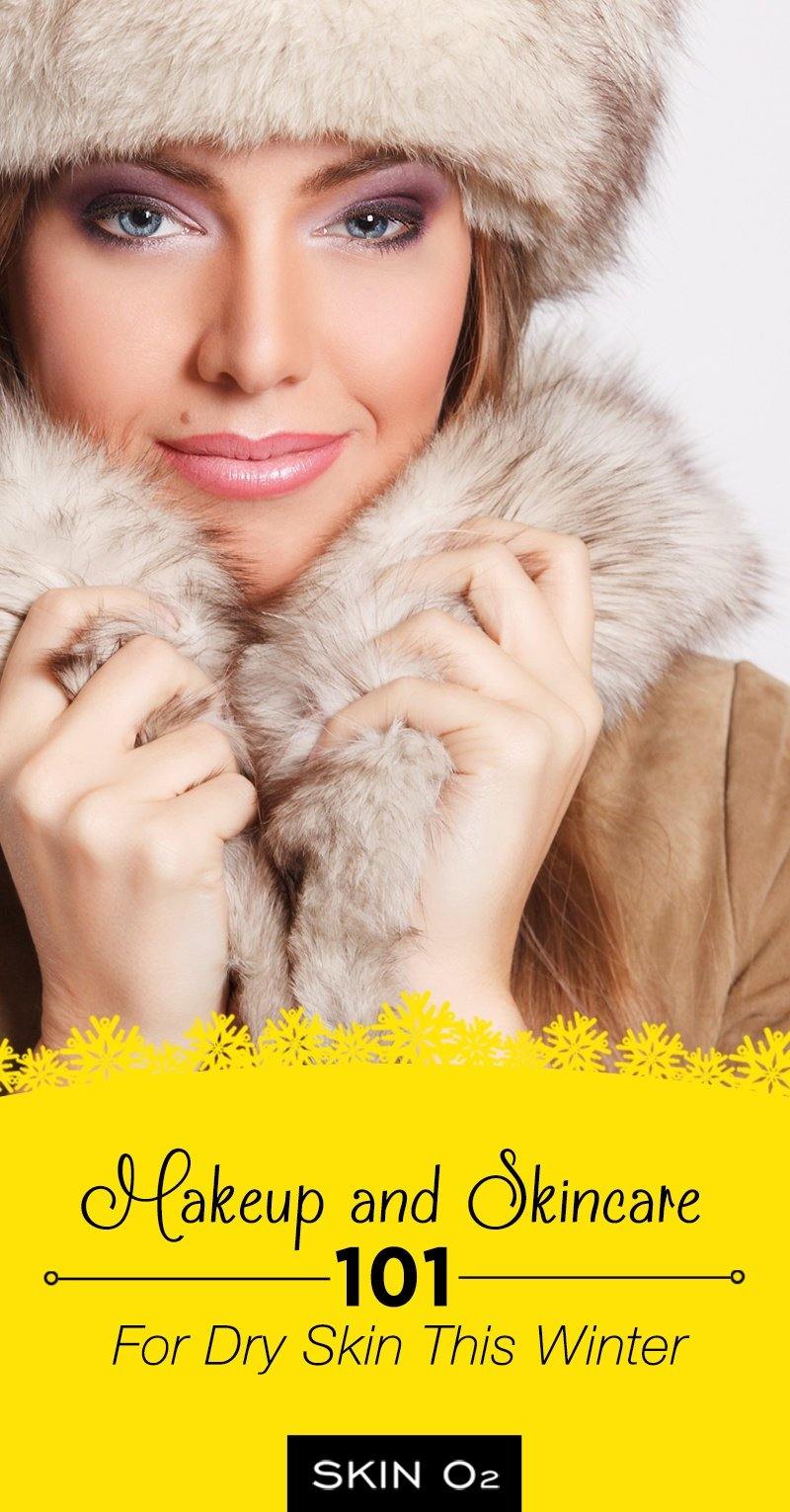 Makeup and Skincare 101 For Dry Skin This Winter
Always wanted to have healthy winter skin that warrants a flawless 3-D finish when you do your makeup?
Unfortunately, with dry skin, this perfection won't be achieved – you would almost certainly see signs of cracked concealer, flaky foundation and a peeled nose! How much more gross can it get?
We're sure that this is something we've all experienced at some point (and have gotten really frustrated about). Fret no more, though – this is actually very easy to prevent! Also, dry skin around certain facial parts could mean more than just cold weather. Check out the other causes of dry skin and just follow this step-by-step makeup and skincare guide – and be on your way to have a healthy and beautiful skin inside and out:
Skin Trouble #1: Dry Skin around the Nose
This is the most irritating dry skin patch — and since we tend to be very, very conscious of this, self-peeling is very common despite it being a big no-no. This can be brought about by having seasonal sniffles, and a runny nose can definitely aggravate peeling as well.
With the cold weather bringing dry heat and low humidity, we should counter winter's harsh drying effects by having humidifiers at home and not using harsh soaps. We recommend using a creamy moisturiser that smoothens roughened skin and reduces dead cell build-up.
Skin Trouble #2: Dry Skin around the Mouth
Aside from dehydration that causes chapped lips, one may have perleche, which pertains to the cracked corners of the mouth. Ugly and painful, right? This skin condition may be caused by dry air, excessive licking of the lips, and salivating when sleeping.
If you have been moisturising this area for about one week with no visible improvements, you may suffering from perleche. After consulting with your dermatologist, maintain hydration by drinking eight glasses of water a day and using a fast-absorbing and hydrating serum for instant relief.
Skin Trouble #3: Dry Skin around the Eyes and Eyebrows
Dry skin around poppers may be caused by many factors. It could be from allergies due to seasonal changes, for example. Also, whether conscious or not, there are some who tend to rub their eyes a lot and touch their lashes because of mascara clumps — and we all know that it's a crime to touch our face because it's bound to get irritated. Then, there is seborrhea, which leaves the skin red, itchy and flaky. This usually originates from the scalp but may extend to the eyes and eyebrows.
Get an eye cream full of peptides to promote skin renewal around the delicate eye area; also, avoid touching this area as much as possible.
Skin Trouble #4: Dry Skin on the Cheeks
A touch of pink on the cheeks may be cute, but flakes around it are not! Due to sun exposure and windburn, your cheeks may not emanate a healthy glow.
Nourish and treat your skin at the same time by using a light and creamy foundation to avoid that cakey build-up. Top it off with a hydrating spritz for a dewy finish!
For next month, don't fear skin irritation and dry skin – the Multi-Vit Cream is here! Get (2) MultiVit 30ml for the price of $59. This offer is for the whole month of August and buy now while stocks last.