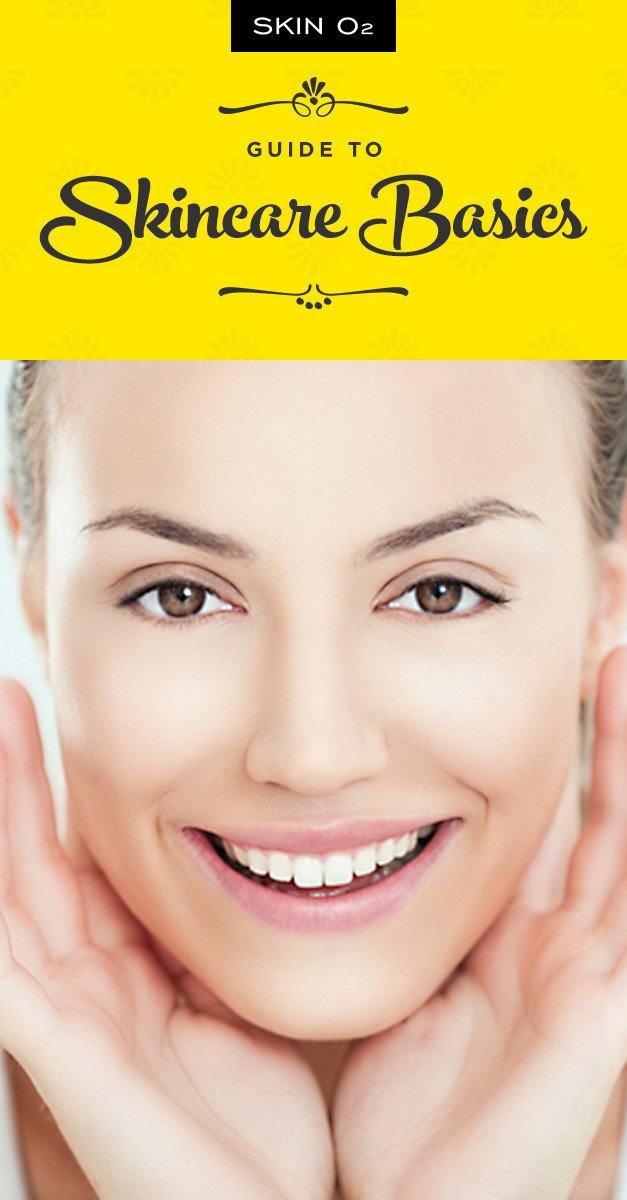 Guide to Skincare Basics
Skincare – easier said than done. With most of us getting up so early and sleeping so late, it is so easy to forego our skin rituals, which we all know can cause short and long-term damage to our skin!
Enough with the excuses of being lazy or having no time for taking care of your skin! Get to know skin trouble culprits and how to battle them with 3 skincare rituals that effectively get rid of them!
Wrinkles
These come in so many names: crow's feet, age lines, lip lines, frown lines, forehead lines – but they all produce the same thing: the look of horror on your face as you see these lines that make you look old!
Large Pores
We can never deny the existence of our pores, but it doesn't mean we can't hide them nor keep them from getting infected.
We should do everything in our power not to make them infected, dilated or clogged as they make pores more pronounced! Lastly, it is important to note that as we age, damage from the sun and and decreased elasticity can make the pores larger!
Acne
Acne can surely ruin your day, especially if they are big and situated in place where they are really noticeable! There are so many reasons for this horror: genetics, stress, hormones, the food we eat etc. – but we can aggravate it by picking, squeezing and popping them out!
Rosacea
Often mistaken for adult acne or allergic reactions, rosacea is skin condition characterised by excessive redness in the face that is often accompanied by burning/stinging sensation, pus-filled bumps and small blood vessels being very visible and disturbing.
So, what can you do to shun away these skin troubles? All you need is to identify your skin type and religiously follow  the 3-step cleansing ritual and say, "Amen!"
Your choice of cleansers
Cleansers, of course, are to remove makeup and grime buildup from your face. However, you should consider your skin type to effectively remedy your skin afflictions. For oily skin, a daily gel cleanser is perfect to deeply wash away the impurities and to prevent the formation of keratin and sebum plugs that aggravate the pores and acne! For dry and sensitive skin, a non-sensitising daily facial cream/milk cleanser is the perfect fit because it is  soap-free and PH-balanced to moisturise, nourish and soften delicate skin.
Moisturise me!
You skin can never cry enough for you to bring back the moisture you lose everyday! Aside from regular hydration, use moisturisers after toners to show your face and neck some love! Your moisturiser should have collagen, which is an excellent anti-ageing ingredient to speed up the production of new skin cells, smoothen out fine lines and restore the glow of your dry skin. For oily skin, a skin-balancing cream can smoothen out rough skin and alleviate rosacea. It also helps in unclogging pores and reducing excess keratin and dead cell buildup and oil secretion.
Exfoliate, exfoliate!
This is the answer to effectively unclogging pores! Microbead exfoliation clears away dead skin cells and paves the way for serums and moisturisers to penetrate deeper into the inner layers! Exfoliants with 8% glycolic acid can lighten age spots, even out your skin tone and treat acne and rosacea. For sensitive skin, gentle exfoliants with RP (Vitamin A) can boost cellular renewal and collagen production.
No matter what season it is or the skin type that you have, following a meticulous and religious skincare ritual is your best bet against ageing and skin troubles that diminish your self-confidence! Be healthy and be radiant inside and out, Skinlover!
Skin O2 has just the Halloween treat for you! Our Triple Treat Skin Packs for both oily and dry skin have all the things you need for your skincare rituals — and save a whopping $62!
Avail them by clicking here or visit your nearest stockist today! Offers are good while stocks last.