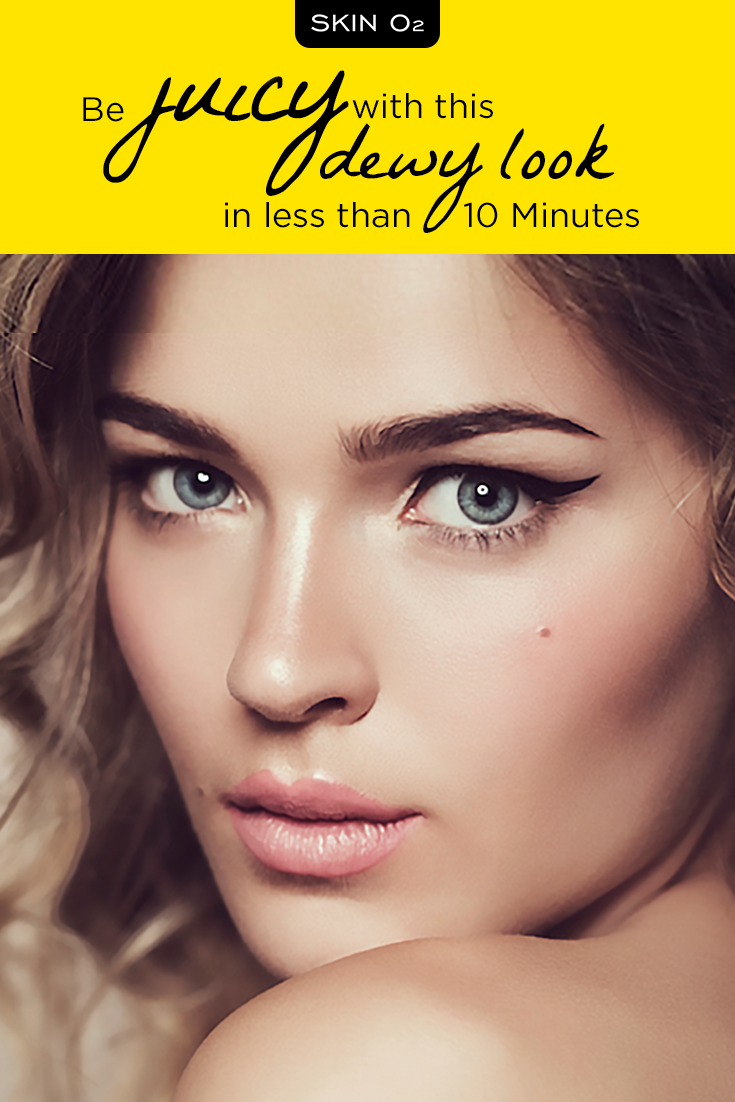 Get Juicy with This Dewy Look in Less Than 10 Minutes
Autumn is a very romantic season with fiery reds, rich browns and golden glows surrounding you. As we go deeper into this season, why not replicate those golden glows on your face as well? Have that lushness with these easy dewy-look makeup tips – in just under 10 minutes!
For a youthful glow from the inside:
It's a must to start with a clean and moisturised face – this keeps your pores dirt-free and unclogged. Look for a

 

cleanser

 

that not only deeply cleanses the skin but also nourishes and softens it. Upon patting your face dry (light pats only, as rubbing aggravates the skin), apply a

 

moisturiser

 

that promotes skin cell renewal, giving you that youthful glow.
Sunscreen

 

is still a must this season. Get one with a non-greasy formula so that your makeup stays dewy, not heavy or shiny.
The essential base before makeup application is a

 

primer. As an added tip, use a makeup brush to apply it to buff away open pores. Who says you can't do DIY HD makeup at home?
Dust your face lightly with a

 

mineral powder

 

that brightens your skin tone.
For a dewy glow outside:
Choose the most natural

 

blush

 

for your skin tone – concentrate on the apples of your cheeks and blend upward.
For contouring, use a

 

bronzer

 

to shade the underside of your cheekbones.
For that added sparkle in your eyes:
For a dramatic arch,

 

define, fill and shape your brows: starting from the centre, work outward towards the tip then go back to the beginning. As for perfect strokes, apply light and short ones to fill in spaces between brow hairs, then apply more pressure when working towards the underside of the brow.
Add a bit of

 

highlighter

 

below the brows to accentuate your eyes.
There's another way to use your

 

bronzer: apply it on the crease of your brows for an instant lift.
 Use nudes and autumn colours for your poppers: pearl shimmer for base and something bold for the outer area. Blend for seamless sultriness!
 Apply

 

eyeliner

 

according to your preferred style.
For those juicy lips:
    12.   Opt for a plumping lip gloss to offset your eyes and add protection and moisture. Pucker up!