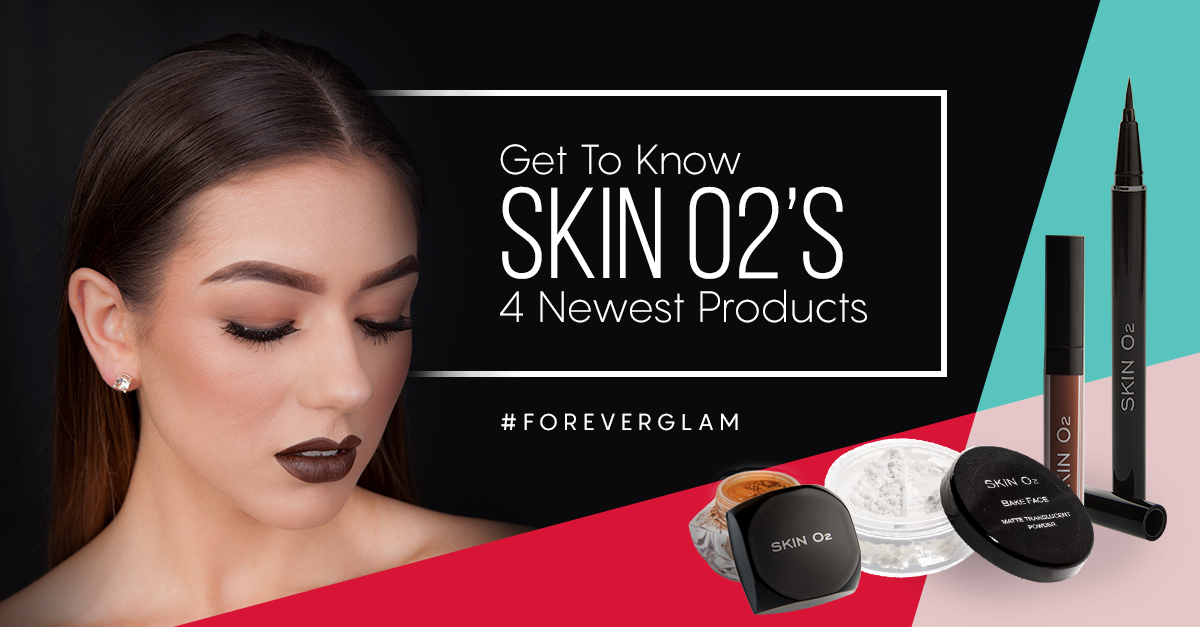 #ForeverGlam: Get To Know Skin O2's 4 Newest Products
There is so much more to look out for this spring – and Skin O2 has chosen this season to launch its newest range of high-end cosmedical makeup products to accentuate your best features and to bring out the #Foreverglam in you! Here is a sneak peek of what's in store for you – let our teaser vids with our fab Skin O2 Ambassadors show you how to always be on fleek:
Bring It and Wing It
Whether doing it by free hand or taping it, creating the perfect wing has always been a common challenge with us ladies. Skin O2 Wing It Liquid Eyeliner Pen can help make it easier for you through its easy application and no-smudge formulation. When in doubt, watch the sensational model and makeup artist Skye Wheatley bring her A-game in perfecting the wing in less than 3 minutes!
Mad for Matte
2015 was big year for Skin O2 as it spread its wings all the way to the Middle East! This year we are happy to introduce the latest additions to our lip collection. With its stunning landscapes and the vast Arabian deserts as inspiration, it gave birth to the newest set of 6 Matte Liquid Lipsticks in 6 delicious shades of royalty and natural beauty. See how gorgeous and vividly fab your puckers will be. Best of all they stay food- and kiss-proof – perfect for all types of routines and occasions!
Ready, Set, Glow
Listen to your skin say #IlluminateMe! Enhance its brightness and luminosity further with the Skin O2 Gold Spice Highlighters. Combined with our bronzer and perfecting concealer, these 4 shades of subtle perfection can definitely take your contouring game to the next level. See this swatching video and look how they make your skin radiate beauty in an instant!
Bake It Till You Make It
 Baking is one of the most popular trends in doing full-coverage makeup. For those who haven't heard of this term yet, this is an advanced step from contouring and strobing by using the full potential of your translucent powder for a creaseless and perfect finish.
 With the Skin O2 Bake Face Matte Translucent Powder, you may not need Instagram or Snapchat filters anymore for your day and night selfies – this product will guide you in finding your best angle and lighting! Watch the gorgeous Miss Universe 2016 Finalist Jasmine Stringer contour, highlight and bake away for a flawless and bronzed goddess look.
Stay tuned for the next blog to get to know more about these lovely products added to the high-end range of the best cosmedical makeup line in Australia! Browse through our selection of the finest mineral makeup and skincare products and seize the opportunity to get massive discounts on our October promo.