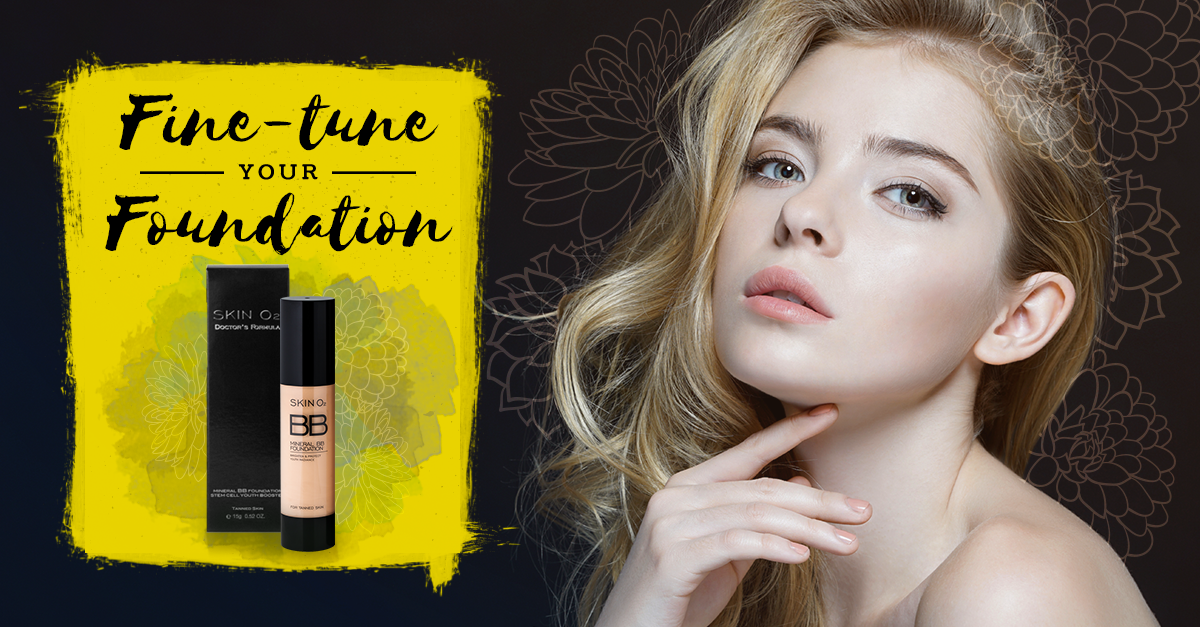 Fine-Tune Your Foundation
For something so basic and essential, applying foundation is a lot trickier than it looks. What kind should you get? What colour? Foundation is such an important part of makeup that it can make or break your look. You're in luck, Skinlovers, because this is the ultimate guide to applying foundation! No more worries or frustration, just follow these steps carefully and you'll surely have glamourous makeup in no time.
Step 1: Choose The Right Kind
There are two kinds of foundation: cream and powder. Choosing the right kind to use depends on a number of factors that vary from person to person.
The first you should always consider is your skin type. The best option for people with acne-prone skin is cream-based foundations. Concealer is usually not needed with this because of its heavy coverage. Powder-based foundations, on the other hand, are best for those with oily skin, as they can help reduce the oil levels on your skin.
The second is the climate and time of year. It is important to keep your skin hydrated during dry seasons, so cream is the best option in these circumstances. On the other hand, powder can help regulate your skin's hydration levels when the climate is too humid. 
Lastly, you must consider your lifestyle. Do you have time to experiment and meticulously apply your makeup? Do you sweat a lot in your daily activities or work? Is there a certain style you're going for? Look at yourself and think about which kind is best suited for how you live. Powder can be easier to apply and carry around because of its compact container but it has a much lighter coverage than cream. Cream gives a heavier coverage but may take you a while to apply.
Step 2: Find The Right Shade
Use a shade too dark or too light and you'll be getting a lot of weird looks. You'd be lucky if you could find your colour by simply browsing. But for the rest of us, testing them and seeing what blends well with one's skin tone is the way to go. If you're worried about having to spend money just for trial and error, you can try out different shades for free at your local mall, until you find a match for your skin.
Step 3: Decide On The Coverage
There are three kinds of coverage: light, medium, and heavy. Decide which one is best for you and the occasion. Light coverage blends very well with your skin, giving you a natural look. Medium is slightly heavier, enough to cover any blemishes or marks on your skin. Heavy coverage is where everything is hidden and the layer of makeup is thicker. Applying heavy coverage can be tedious so reserve it for special occasions like weddings or photoshoots. Light is best for everyday usage as it requires minimal work to pull off.
Step 4: Use A Good Primer
Oily skin or not, applying makeup is a lot easier with primer. A good primer helps to maintain your makeup for the entire day. A primer creates a smooth, even canvas on your skin for makeup to be spread easily and precisely.
Step 5: Cream First, Powder Last
The kind of powder you use affects the order of when to use them. Powder is best used after concealers and other powders as they tend to cake together if put in the wrong order. Cream is best applied first because of how heavy the layer is and how long it takes for it to set in your skin. Usually you won't need to add concealer as the cream does most of the job for you.
Step 6: Apply And Make It Blend
Now that you've got all the preparation out of the way, it's finally time to apply that foundation! Make sure that it blends very well with your skin so it doesn't stick out. There's nothing wrong with applying carefully and slowly as one huge mistake means you'll have to restart the whole process. Take your time and practice the process. If you're looking for an easy way to blend, try SkinO2's Kabuki Brush, the perfect tool for quick and effortless application of both cream and powder foundations!
Step 7: Don't Forget To Have Fun!
Don't get frustrated when you can't get it to blend well or if you make a mistake. There's nothing wrong in having fun with your makeup so just go out there, experiment, and play with all the kinds and colours out there. Applying makeup shouldn't be a daily chore to slog through everyday but a fun activity to help you relax and express yourself. Try asking friends over to make trying out new makeup more fun!
Interested in finding that perfect foundation? Try SkinO2's Mineral Make Up Starter Box here or search for your nearest stockist for a free makeover and professional skin advice here.