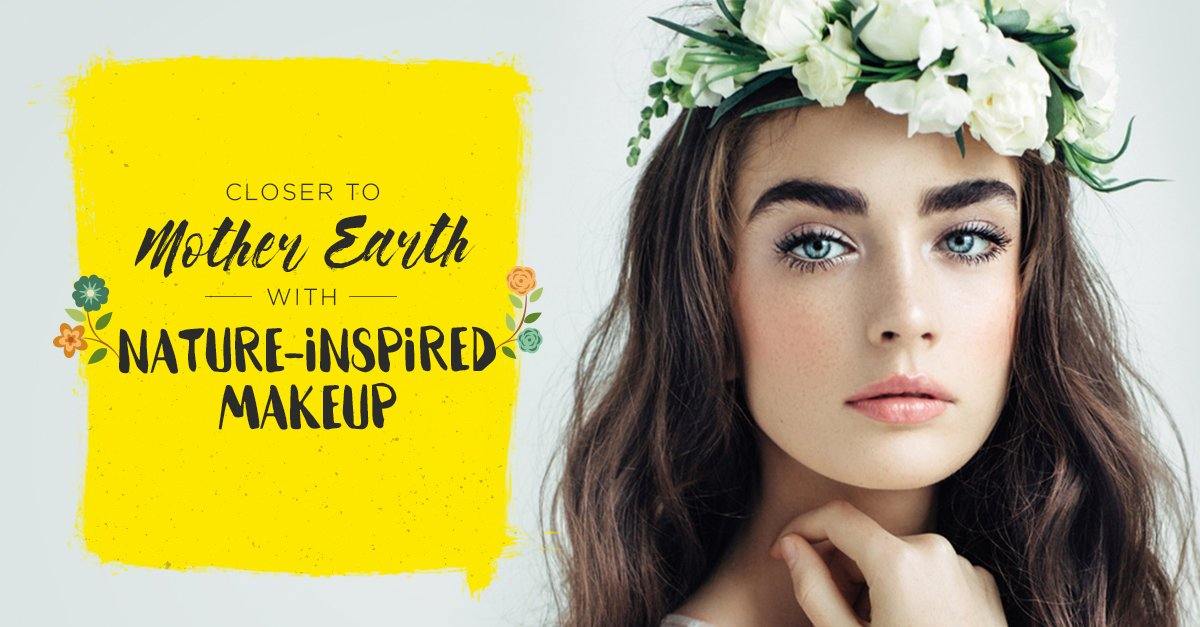 Closer To Mother Earth With Nature-Inspired Makeup
Paint with all the colors of the wind – or so the song goes. But to be fair, there is no better artist than nature herself. So when wanting to be as fabulous as you can, isn't it a good idea for every Skinlover to follow the one who started it all?
Here are three cosmetics that will make you unleash your inner earth deity by taking their inspiration from nature.
Foundation
Starting from the bottom up, foundation has been one of the staples of makeup even before the golden age of film and television – even though it's been around since the time one of the originators of beauty, the Egyptians!
Foundation developed over time, from the Middle Ages to Elizabethan England. However, modern foundation owes its thanks to German Carl Baudin of the Leipziger Stadt theatre, who invented greasepaint. Used primarily by theater artists and subsequently adopted by Max Factor who designed it for movie sets, the foundation has changed little over the years.
From creating an even and uniform colour to changing your face's skin tone entirely, you can rest assured that foundation can do it all – try it with SkinO2's Fair and Tan Mineral BB Foundation today! Recalling the fair white of winter snow or the glow of the sunset, these foundations can lay a good backdrop for what will become your full beauty.
Cheeks
"Blush is beautiful, but it is sometimes convenient," wrote Italian playwright Carlo Goldoni. And that's quite true – art, media and literature are filled with references to blushing beauties that are overcome with emotion – or simply just looked fabulous as they are.
That kind of of beauty is within your reach too, with today's selection of wide blushes! From playful peach, blazing bronze, pretty plums and blushing blossom, there's a selection of SkinO2 Mineral Makeup for anyone's preference!
Lips
Greeting people with a smile is often the first impression that we give people – and therefore we always need to look our best. To that end, it's best that we let our lips do the talking, and they do that well without even making a sound! Enter lip gloss.
Created to give lips that subtle shimmer that goes with a dazzling smile, lip gloss has been an essential part of every fabulousity kit for ages. Coming in a variety of colors all taken from nature's best, lip gloss can make that first impression be both subtle and shiny at the same time, from enhancing your natural lip color to giving it a new shade. Try SkinO2's selection of lip-plumping lip gloss today!
When it comes to Mother Nature, she really does know best. That goes for taking care of us and making us look good at the same time- so take your cues from her and go dance with all the flowers in the fields.
Craving for some more mineral makeup goodness? Or how about just making sure you look the best that you can while making sure your skin is also being treated well at the same time? Check out SkinO2's other products here to get started on your Skinlover journey!