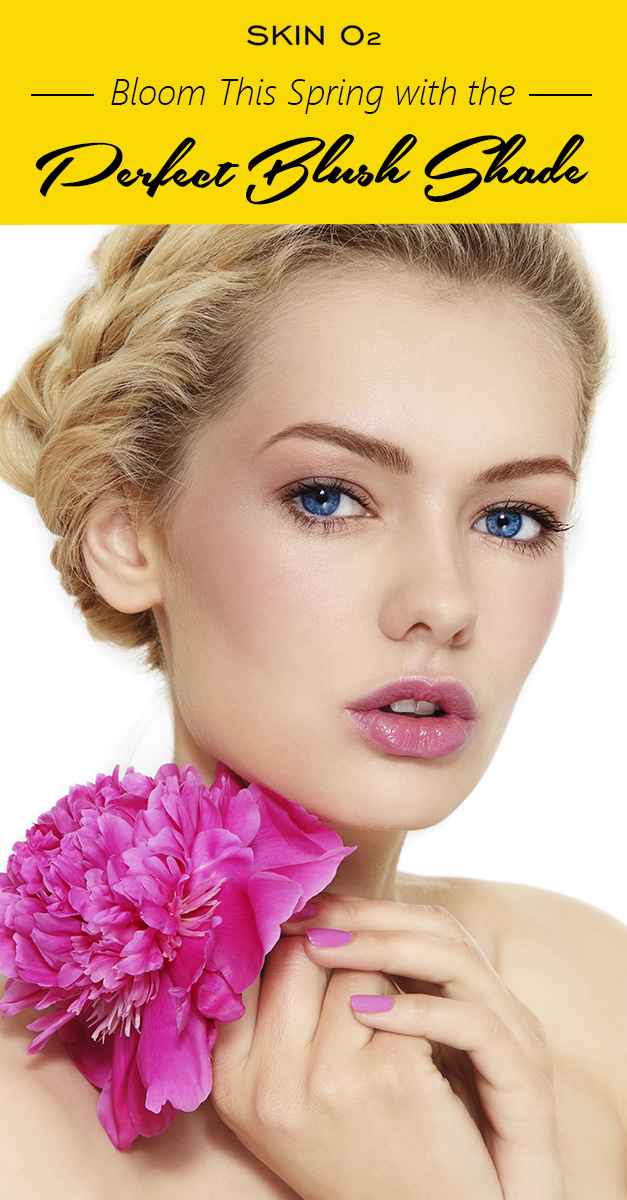 Bloom This Spring with the Perfect Blush Shade
Say goodbye to the gloomy weather! As more blooms open up this spring, it's time to let your natural beauty blossom too, Skinlover!
With the Floriade Flower Festival just around the corner, let the blooms inspire you to wear the brightest and freshest blush shades — bloom away and among the flowers with this Skin O2 guide to wearing the perfect blush for your skin type this season:
Pretty in Pink
Pinks surely bring out that extra pop on your cheeks, announcing that you are definitely ready for spring!
You may use two tones of pink to bring out that rosy glow: for highlighting, apply a pale pink blush between the under-eye circles, extending it until the centre of your cheekbones and not getting any of the powder into the under-eye fine lines. To add depth (and especially if you have a warmer skin tone), layer it with a brighter shade of pink for adding structure without actual contouring!
Must-try: Skin O2 Mineral Makeup Blush in Blossom
Peg:
Peachy Keen in Peach
Like peaches and cream, be delicious by wearing this shade on your cheeks! To bring out the warm and golden undertones of your skin, this shade is perfect as an effective face highlighter and brightener.
Like its pale pink counterpart, apply it the same way as a substitute for contouring. This shade can also serve other prettifying purposes, such as eyeshadow applied below the brow and above the crease, or as a highlighter dusted along the inner corner of your eyes to conceal dark circles!
Must-try: Skin O2 Mineral Makeup Blush in Peach (All Skin O2 Mineral Makeup Blush can be used as eyeshadow and lip tint!)
Peg:
Luscious in Plum 
While pinks, peaches and corals are in season, there is still room for plums. For a sophisticated look perfect for dinner dates and meetings, use this shade to give your face some more definition.
From the outer corner of the cheek bone, sweep inward while concentrating on the colour higher than the apple of your cheeks. For precision, draw a thin diagonal line from the outer corner of the eyes, bringing it all the way down to the hollows of your cheeks. Using a fan brush also diffuses the colour for a more natural look.
Must-try: Skin O2 Mineral Makeup Blush in Plum
Peg:
What do you think of these DIY tips? Do you also have other tips to share to fellow Skinlovers? Leave your comments below — you might just win our Skin O2 Freebie of the Month!
Make them blush because of your natural beauty! Buy the Skin O2 Mineral Makeup Compact for $62 and get your Mineral Makeup Blush and 10 ml Mineral BB Foundation for free!