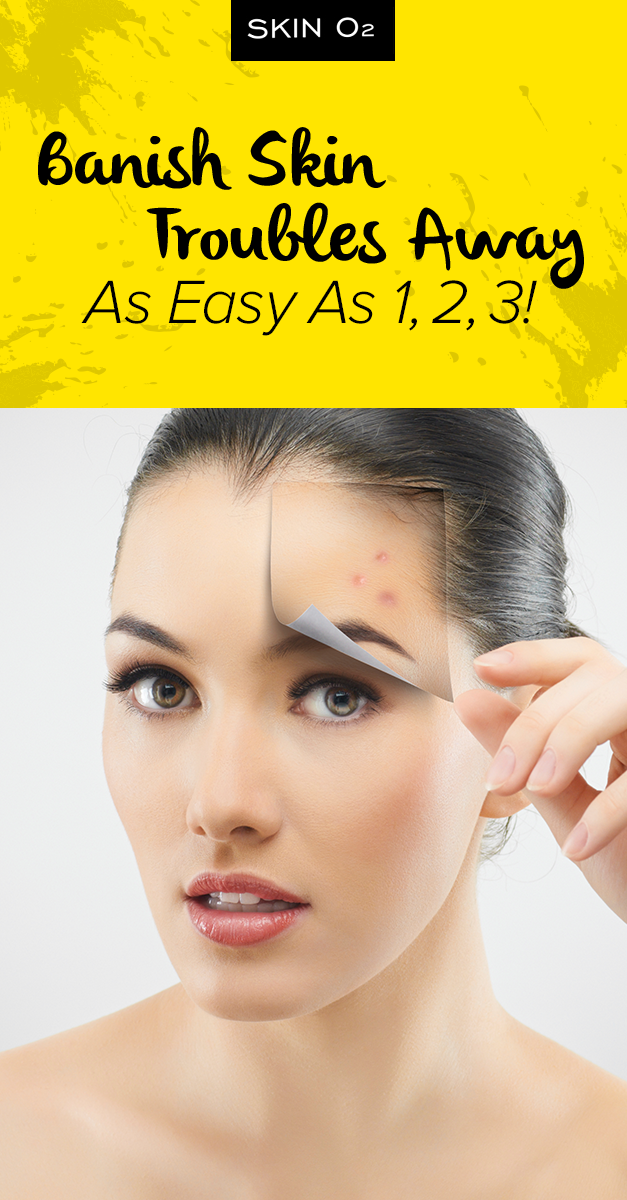 Banish Skin Troubles Away As Easy As 1, 2, 3!
Midsummer gives us more sunshine and more days for fun, summer activities, but this also gives us more exposure to the sun's harmful UV-A and UV-B rays such as:
Sunburn:

 

Excessive redness due to UV-B exposure, resulting also in edema and skin peeling/blistering

Premature skin ageing:

 

High exposure to UV-A highly contributes to skin dryness, pigmentation and loss of elasticity, along with irreversible damage like overtime loss of elastin and collagen

Melanoma:

 Sunlight may not always be present but radiation will always be there, causing this type of skin cancer that damages not only the skin's surface but also the DNA.
Fret not, Skinlovers! Here are some skincare products that can protect us from short-term and (gasp!) long-term effects of UV radiation. Have these always in your vanity kit and face the sun head-on this summer!
MULTI-VIT CREAMS
Neither men nor women are spared from skin damage – luckily, a big dose of vitamins can serve as the frontliner of our skin defense! It is essential that your cream must have the following ingredients:
CoEnzyme Q10:

 

Fights off wrinkling and sagging by protecting the deeper layers of the skin from free radicals

Vitamin B:

 

Evens out skin tone and lightens age spots while treating acne and itchiness/redness

Vitamin A (retinol):

 

One of our best bets against skin ageing by slowing down the free-radical damage process

Vitamin C:

 

Boosts our body's natural collagen synthesis for restoring damaged skin and reducing wrinkles.

Vitamin E:

 

Has antioxidant, anti-inflammatory and moisturising properties
Aside from these, a dash of green tree extract and rosehip oil wouldn't hurt – they boost the vitamin and antioxidant fix for your skin, as they have the ability to penetrate deeper into the skin!
SUNSCREENS
The word 'sunscreen' won't be coined if it doesn't serve its purpose as our primary UVA/UVB blockers. With or without makeup, don't ever go out without wearing it! Look for sunscreens that don't go lower than SPF 30+, and choose one that acts as an anti-ageing and a non-greasy moisturiser for a more natural and healthy glow. Want a pro tip? Combine this with your trusted primer and ditch your foundation for a dewy look for carefree days at the beach!
EXFOLIATORS
Having your skin at its smoothest and softest state will always make you feel good and fresh! Exfoliating regularly not only improves the texture of your skin but also paves the way for the skin to be detoxified and to promote faster rejuvenation as you slough dead skin cells off – revealing a healthier and younger-looking skin! To maximise your cleansing regimen, do this before having a facial or peel for the treatment to be fully absorbed by your skin!
Be on the lookout for skincare products that truly look out for your skin – protecting you from the outermost to the innermost layers with doctor-formulated ingredients. Day or night, never leave them out of your cleansing rituals and get the skin you have always wanted!
 All Skin O2 skincare products have the ingredients needed by your skin to be at its freshest! For you to see their wonderful effects on your skin, we are offering you a 2-for-1 special for the following: Multi Vit Cream (30ml), Facial Tint Sunscreen SPF 30+ (75g) and all Micro Cream Exfoliators (RP, 4% and 8%, 50g) for the whole month of February! Please refer to our website for  current and future promos. Happy shopping!
Gel Cleanser and Collagen Renewal Moisturiser