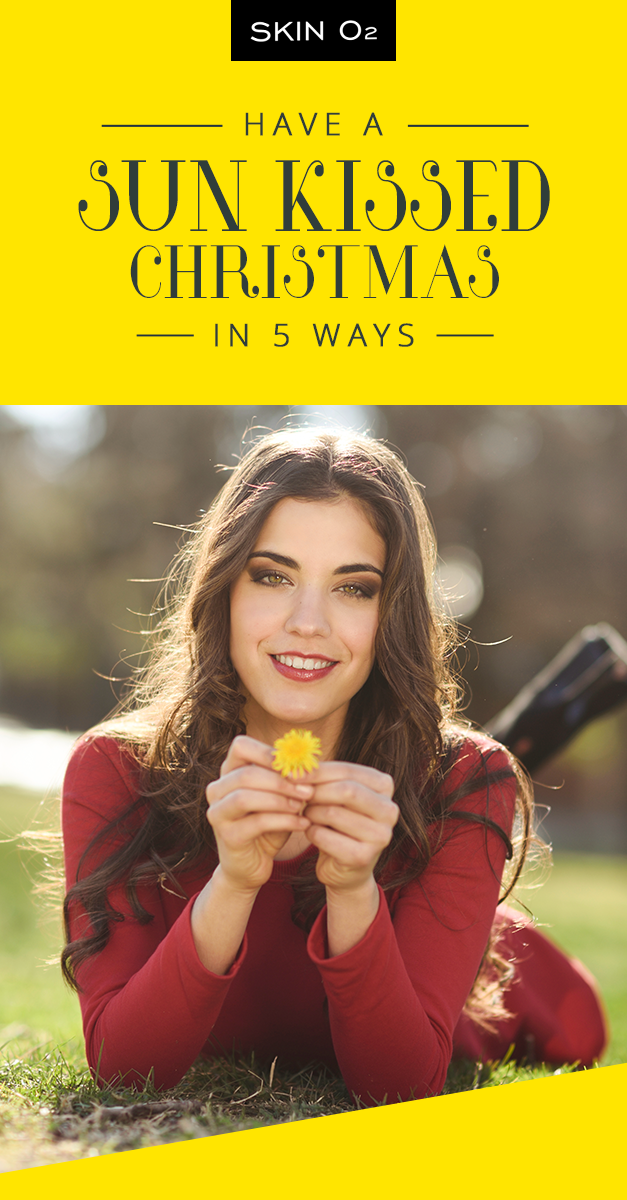 5 Ways to Have a Sun-kissed Christmas Look
Happy holidays, Skinlovers!
'Tis the season to be festive — and 'tis also the time to be vibrant because this marks the start of summer! With this list of 5 holiday style and makeup tips, be bright and light up any place you visit, anytime!
Sparkly headbands
Adorning your tresses with bejewelled headbands adds that much-needed sparkle for the season. Be it updos or emphasising your fringes, don't shy away from these gems – just look for ones with small to medium embellishments so your 'do won't look so busy. Wear minimal jewellery and makeup to make them pop out, such as a pale blush. To complement the look, you may opt for an equally sparkly lip gloss!
Very berry lips
Berry stains can make your lips succulent and kissable, may it be under the mistletoe or on the beach! This shade catches the fun and playfulness of the season, so grab those luscious berry shades! For more shine on your lips, add some highlighter/lip tint and pucker up!
Luminous skin
Having a bright and luminous face during Christmas dinners and office parties will certainly add some festive cheer! Apply some long-lasting primer to give your skin good coverage with natural brilliance. Even out your skin tone by applying a BB foundation cream and finish with a hydrating spritz to keep your face at its freshest!
 Fuss-free peepers
Simple eye makeup is in, and the way to go in styling it should be natural, effortless and with bits of flair and drama. Use nude tones for eyeshadow and play it up by having strong eyebrows or a well-defined eyeliner.
Highlight your best features
What is the best way to accentuate your best features? Conceal all fine lines, spots and dark circles and contour away! Use a 2-in-1 concealer and highlighter to make your skin flawless and illuminate your face!
Having sun-kissed faces can brighten up the mood of the season! Share these holiday looks with family and friends and spread the cheer!
Skin O2 is bringing in the holiday cheer by having the Skin O2 WOW Mega Sale all days of December – we are offering 15% off on all skincare and mineral makeup products so grab them at your nearest stockist or go to our website now!