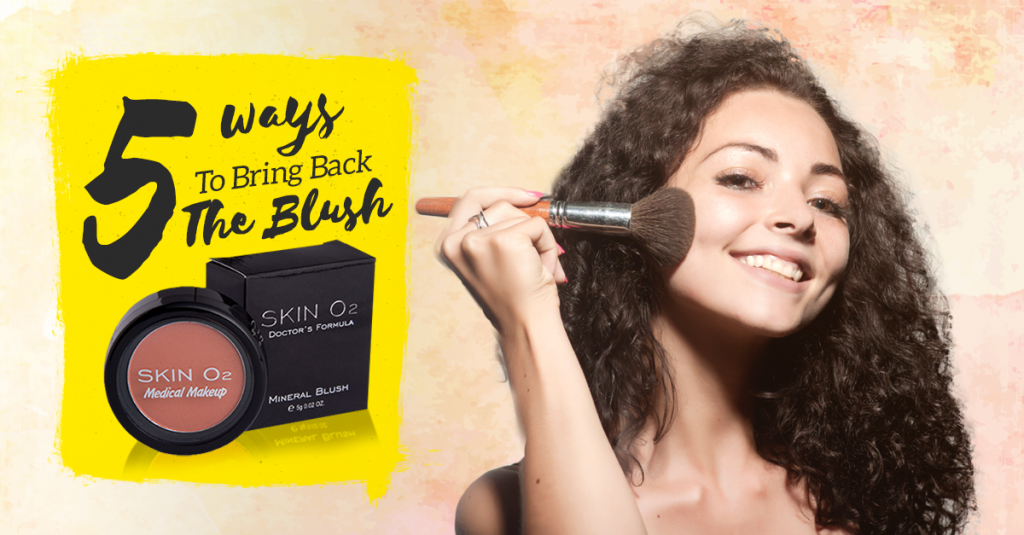 5 Ways To Bring Back The Blush
Ever wondered what kind of blush you should use? With so many colours and types to choose from, it can be confusing. Don't worry, Skinlovers! With these 5 easy ways, you can find the perfect blush just for you!
Skin Tone
The tone of your skin plays a huge role on what makeup suits you best. Too much contrast will make you look more like a clown than a fabulous model and too little would be unnoticeable. This topic needs a whole blog post of its own to cover but the basic guideline is to follow your skin tone. Lighter skin tones would be better complemented with lighter blush colours, while darker skin tones should go for darker blush colours. If you want more information on skin tone, check out our other blog here.
Natural Blush
A good way to choose a colour is to check your own natural blush. Give yourself a nice workout or be close to that special someone in your life then look at the mirror. What comes natural to you is usually the best complement to your skin. The blush you see is a great basis to find the best basis in finding that perfect blush tone for you. If you don't like the tone of your natural blush, then don't worry Skinlovers! Check your favourite lipstick colour instead because the colour that makes your lips look great will flatter your cheeks too. 
Skin Type
Blush colour isn't the only thing you need to think about. There are multiple types of blush, ranging from powders to creams, and each reacts differently depending on your type of skin. For example, powder blush is good for any skin type but most notably for oily skin. The different types can have different effects on the look. Powder gives a much more lighter touch, perfect for small hints of blush or finishing touches, while cream is deeper in colour.
 Multiple Shades
Who says you have to stick to only one colour? Experiment with combinations of blush tones and types to find a unique and glamorous hue to your cheeks. A good example would be to initially place a layer of cream while adding powder for the finishing touches. You'll find many different colours and looks this way that can make you stand out in a crowd. With so many offered in today's market, there are multiple combinations to create!
Just Try Them Out!
Practice makes perfect and being glamorous is no different. You can't expect to apply makeup on yourself for the first time and come out perfect. Practice applying that blush and test the multiple colours that are out there. You'll never know how fabulous you could look like unless you try.
That's it for today, Skinlovers! Remember that there are multiple types and colours to choose from. These are a few guidelines to choose your perfect blush but don't be afraid to experiment! Get a friend, apply makeup on each other, and laugh together as you both work towards amazing, rosy cheeks.
Need to find an wide selection of blushes or bronzers to choose from? Or maybe just a refill of your favourites shades? Check out Skin O2's Blushes, Bronzer and Contouring for many options to choose from!