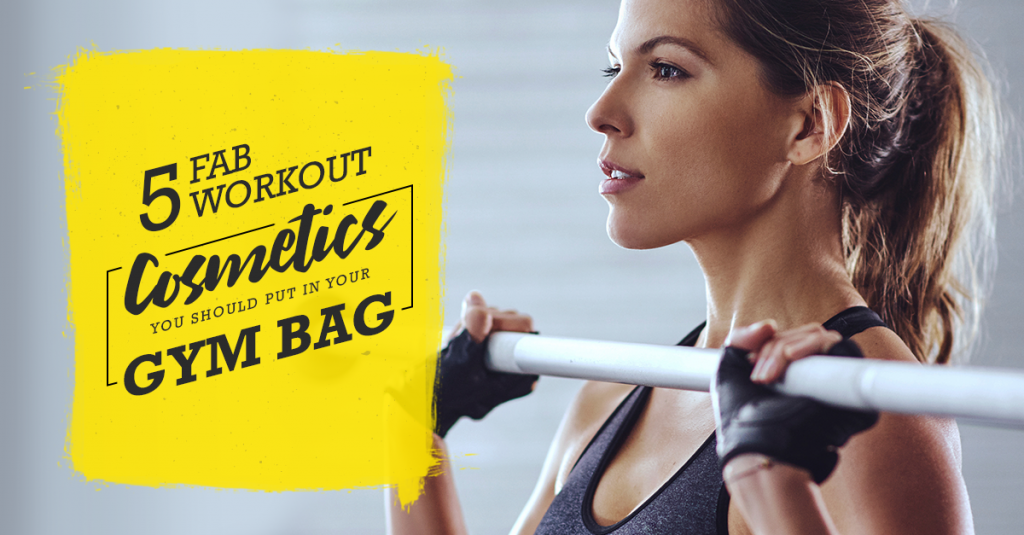 5 Fab Workout Cosmetics You Should Put in Your Gym Bag
Looking fab while working up a sweat during exercise is definitely any woman's goal! Always be photo-ready and pack up these makeup must-haves in your gym bag. They are non-comedogenic so they won't clog your pores while they help keep you look fresh throughout your workout session.
Always on the run?
If you love running and exercising outdoors, remember that sunscreen is your best friend! Whatever the weather, whether sunny or cloudy, free radicals and UVA/UVB will always be present to cause skin ageing and skin darkening, so always wear sunscreen.
Using a reliable and good quality tinted sunscreen is a better pick over the regular ones. Skin O2 Facial Tint SPF 30+ is an excellent lightweight moisturiser that can be worn alone or in complement to other products to give you both coverage and protection at the same time!
Look flawless on the treadmill.
Be gorgeous even as you huff and puff doing cardio! Apply concealer on your blemishes and dark or red spots and blend with a brush to have the most natural finish. While outdoors, apply it on the high points of your face such as the forehead, nose bridge and cheekbones to have that added protection from the sun.
Did you know that you can also use the Skin O2 Perfect Skin Concealer & Highlighter as eye primer? Aside from the usual target concern areas, apply this over your dark circles to better withstand the sweat and keep it well-covered.
Perfect finish for a perfect routine
Made up of pure pigments, mineral makeup products can make you look beautiful instead of looking bedraggled. Not only do minerals provide that natural sun protection, they also let your skin breathe even as you sweat – perfect for any light or heavy exercise!
Choose the Skin O2 Mineral Makeup Compact closest to your skin tone for a flawless finish that sets your workout makeup longer and provides essential vitamins to boost your skin's collagen production.
Channel your inner mermaid
Do your laps without looking like a mess right after! Applying eye cream and sunscreen right before hitting the pool is a big no-no is because they are not yet fully absorbed by your skin. It will definitely sting your eyes and come off as slimy gunk on your face. It is usually best to apply these 30 minutes before getting in the water to give it enough time to properly set.
Make sure to include good moisturising creams in your skincare routine to keep your skin well-hydrated before and after skin exposure. Skin O2 MultiVit Cream is a fantastic light mosturiser you can apply at least 2 hours before your afternoon or evening dip.
Dewy > Sweaty
Your body continuously loses water as you sweat. While pumping, flexing and grinding your way to awesome health and your desired fitness level, don't forget to stay hydrated! Drink water during your breaks and use a hydrating spray for a dewy and sexy look.
Pro Tip: Use the Skin O2 Hydrating Spritz as a toner before your moisturiser or serum for an instant hydration hit! Spray some more also before and after your spin class and feel refreshed right away.
Be the best version of yourself with your exercise regimen and these workout makeup essentials that also refresh your skin inside out!