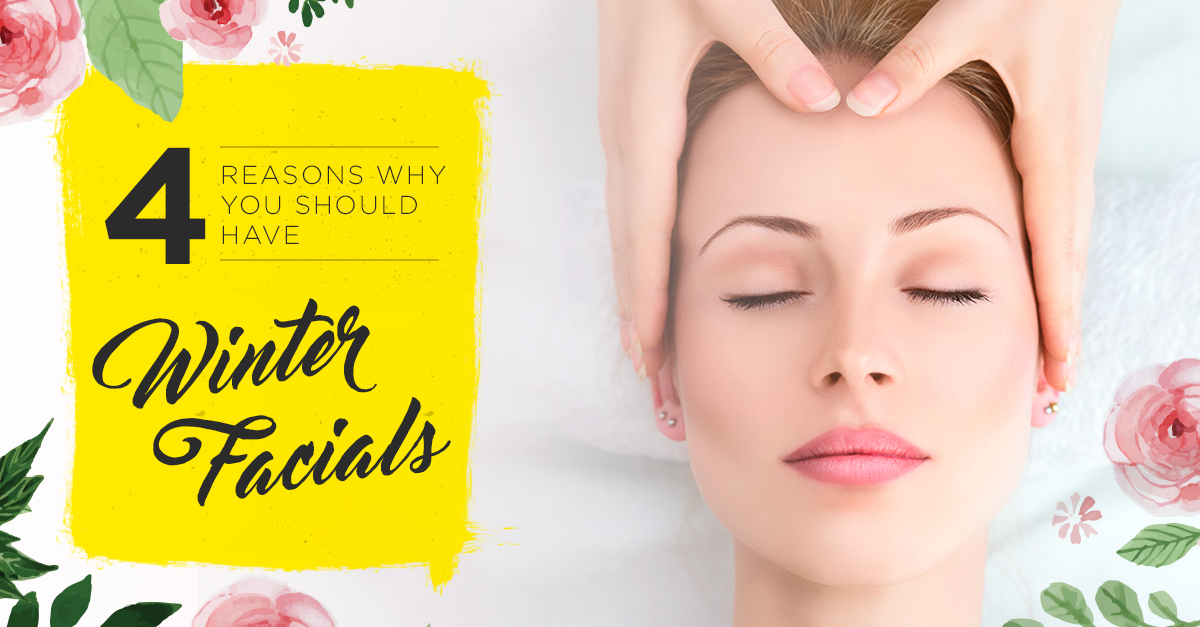 4 Reasons Why You Should Have Winter Facials
This season, though we may welcome the cooler temperatures when the sun is hiding, the damaging UVA/UVB rays remain ever-present, making our skin flaky, irritated and dry – and these conditions worsen when combined with the lack of the humidity-drying effect of the wind.
However, we have a secret weapon to face the harsh winter sun – facials. Going to your beauty therapist and availing this protection can alleviate and counteract these conditions by restoring moisture, deep cleansing and improving circulation. Here are very valid reasons why you should not ditch your winter facials:
Peel your skin worries away.
Treat yourself to peel treatments to have that vibrant and rejuvenated skin. You may opt for either 1-hour lunch facials or the longer treatment, but both can leave your skin moist, smooth and definitely younger.
Must-Try: Skin O2 Anti-Ageing Peel for reducing fine lines and wrinkles, promoting hydration and collagen growth
Lift up your confidence on your skin.
Facelifts are done to stimulate and renew your skin while nourishing it. By having a firmer, more youthful and glowing skin, this can boost your confidence and be positively radiant!
Must-Try: Skin O2 10-minute Liquid Facelift for a pain-free treatment and enhancing in-depth skin renewal
Cleanse your skin troubles.
There is no distinction for this reason – cleansing is essential for all skin types. Having a deep-cleansing facial can unblock your pores of irritants, which is especially beneficial for those who are prone to skin blemishes.
Must-Try: Skin O2 Blemish Peel to dissolve surface dead skin cells and reduce inflammation for acne-prone and congested skin
Stimulate your skin towards health.
The biggest skin trouble this season is to have your skin so dry that it leaves more permanent marks and, ultimately, damage. Deep exfoliation promotes natural skin renewal and removal of dead skin cells to let that fresh face brighten up the gloomy weather.
Must-Try: Skin O2 Dermafill facial to instantly plump and improve skin elasticity and regenerate and repair cellular DNA
Brighten up your face, and even your day!
Have luminous skin this season by getting a perfect hydrating winter facial that also helps to lighten brighten and even your complexion. Perfect before special events, photo shoots or selfies, give your skin a radiant glow and a flawless photo finish!
Must-Try: Skin O2  Oxygen Brightening Infusion facial which is a great substitute to peels for anyone with sensitive skin
Booking a consultation and treatments with your beauty therapist is essential to your winter skin regimen. Don't just give the illusion of brightness — instead, be truly bright and show your healthy and revitalised skin!