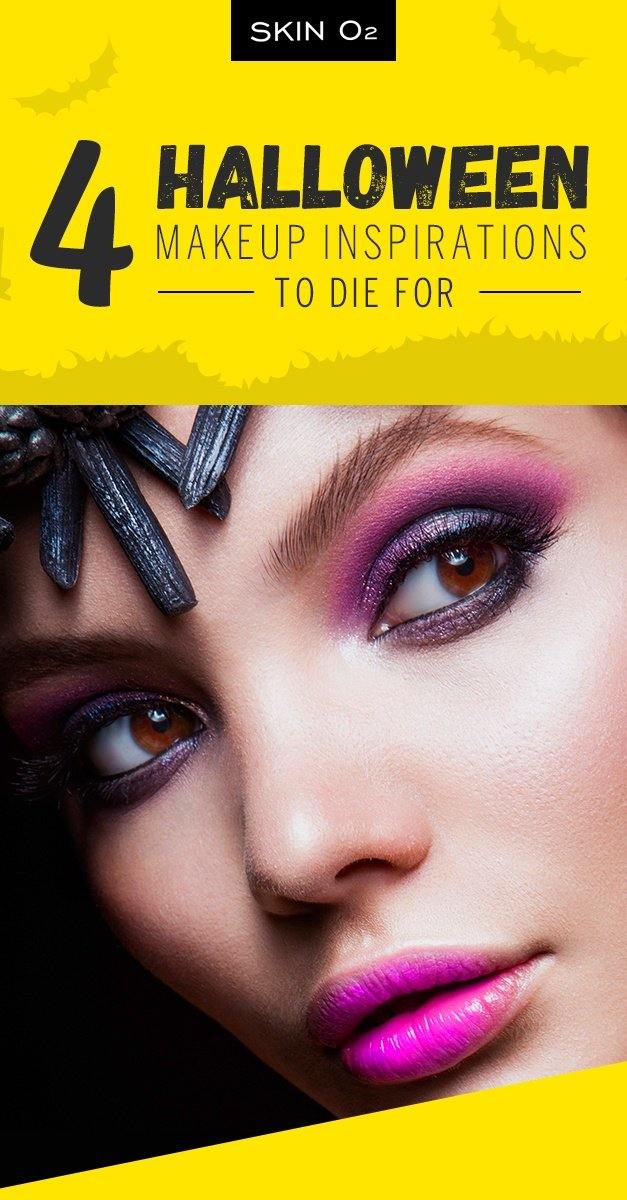 4 Glamoween Looks to Die For
Halloween spells Glamoween!
It's also the time to let loose and be more creative with your makeup! From subtle to outrageous glam, here are some makeup inspirations you can copy for your next Halloween party, and some makeup tips to solidify your look:
Glamoween Tip #1: Pale Beauty
From vampire to doll to vixen, a pale complexion is your main step towards becoming an ethereal beauty! Upon cleaning and moisturising, apply a radiance primer as your essential base to even out your complexion and ensure long-lasting coverage. You may also mix parts of the primer with a fair foundation and extend it to your neck and the parts around it that you want to show off.
Glamoween Tip #2: Fierce Brows
From evil queens to wandering gypsies, dark and fierce brows define and complete their sultry looks. Color and fill in the gaps with a brow-shaping powder; then, to add a bit of height and more thickness, set it off with a brow wax. Finally, to define the arch, apply a bit of highlight just right below the arch. The Skin O2 Wow Brow Box Set contains all these things you need for the brows-to-die-for!
Glamoween Tip #3: Sexy Lips
The eyes and the lips are the parts of the face that you can really play with to make your Halloween makeup game strong! From sassy vampire matte lips to glittery fairy lips to baby doll rouge lips, there is only one rule of thumb: make your lips fuller! You can do this with easy and non-surgical lip enhancers like a plumping gloss and a highlighter to be applied on your Cupid's bow (the hollow space between your nose and lips) and voila – pucker up for that perfect Halloween selfie!
Glamoween Tip #4: Eyeliner and Lipliners as Glam Accents
Be truly in character by being a daredevil with your makeup! You can use pencil eyeliners for purrfect cat whiskers, contouring a skull face, or painting webs on your face. For painting fake blood or bruises, use lipliners of various red and plum shades to blend and smear for that grotesque yet still fab look!
Do you have other makeup tricks up your sleeve this Glamoween? Post a fab makeup trick using Skin O2 products on Facebook and Instagram – make sure to use the hashtags #SkinO2 and #SkinO2Glamoween and we might just give you a special Halloween Treat!
 Skin O2's Glamoween promos are fab! Save as much as $67 for October as we are throwing in a FREE refill for every Skin O2 Mineral Makeup you buy. Also, buy any Skin O2 Plump-A-Licious Lip Gloss and get a matching Long-lasting lip Pencil and Blender. Avail them by clicking here or visit your nearest stockist today! Offers are good while stocks last.