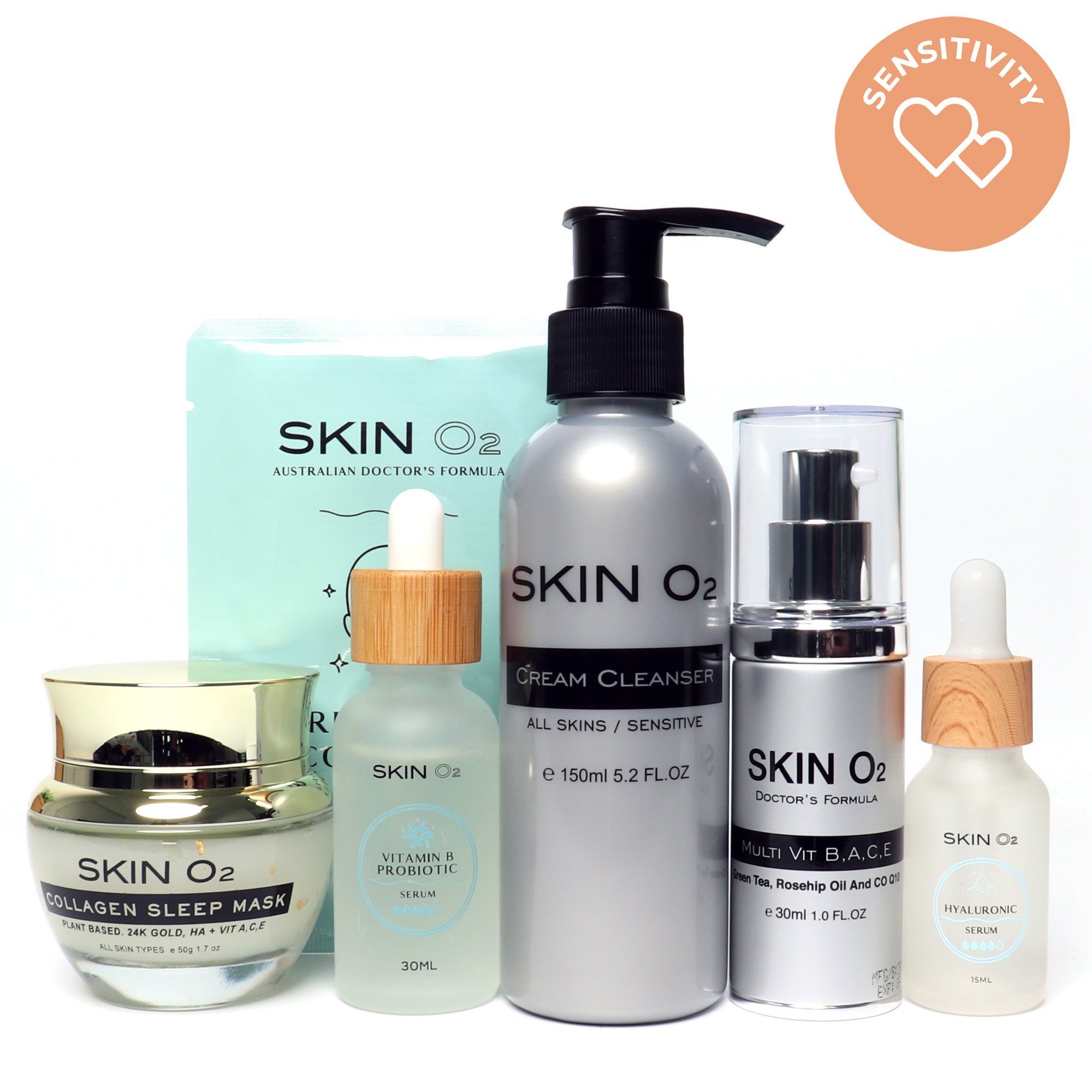 Sensitive Skin Pro Bundle
SAVE 36% Are you tired of redness, irritation, and discomfort from sensitive skin? Our Sensitive Skin Pro Bundle is your ultimate solution for achieving a calm and radiant complexion. This thoughtfully doctor formulated bundle is designed to pamper and protect your delicate skin, providing the care it deserves. With our Sensitive Pro Skincare Bundle, you're one step closer to achieving the beautiful, irritation-free skin you've always desired. Embrace the comfort and radiance that comes with healthy, well-nourished skin. Safe & suitable for all skin types, especially sensitive skin.
Bundle Includes: 
BUY THIS NOW FOR FREE AUS SHIPPING + A FREE GIFT!