Get flawless skin with a super-natural finish.
Your battle with bad skin ends now
SHOP NOW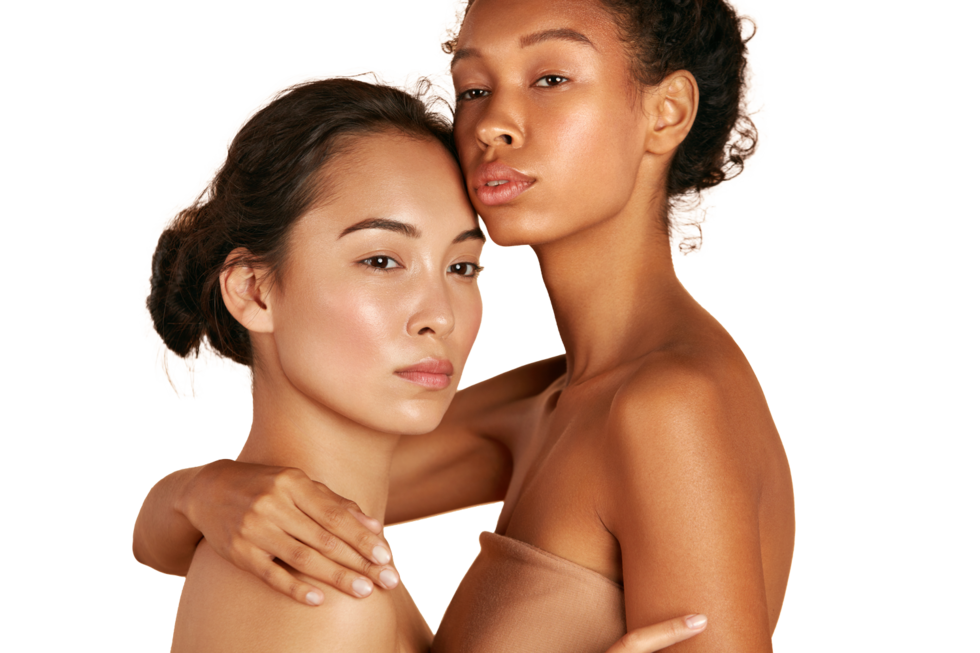 Doctor-backed skincare for every skin type
Doctor-backed skincare-infused makeup for every skin type
GET ENDLESS COMPLIMENTS ON YOUR SKIN. NOT JUST YOUR MAKEUP.
Celebrate your skin with makeup that expresses your best skin self - not mask it
SHOP NOW
every time you look in the mirror
Formulated by Australia's best dermatology experts,
the future of radiant skin has arrived
So we (grudgingly) accept that we can't all be born with Insta-ready skin,
naturally radiant from dusk till dawn. The good news is, no matter your skin issues, our team of experts are here to help.
Acne-prone skin really only needs two things from makeup –
to not further aggravate already stressed skin, and hardworking formulas to help you create that
flawless look while protecting your skin beneath.
Here's how.
We have you covered, like a good foundation
We know it can be hard to be skin-positive sometimes and living with skin issues like acne isn't always easy. It's messy, it's hard, it's emotional, but there's nothing to be ashamed of.
Truth is, you can still wear makeup and allow your skin to thrive without the fear of breaking out.
Skin O2's hero range of skincare-infused makeup is that double-duty solution that's here to support your skin's goal by addressing your complexion concerns while covering up imperfections and playing up your best features.
Here's how.
Mineral Makeup Starter Box
Achieve an effortless everyday makeup look
This smooth-talking clean formula with peptides & hyaluronic acid has all the answers when it comes to masking skin imperfections. Smooth fine lines, brighten and prime for flawless skin, and prep for makeup application.
FULL INGREDIENTS LIST
Mineral Foundation Compact + Refill
Powerful foundation that offers breathable comfort
This revolutionary lightweight foundation powder blurs the line between real skin and makeup. Completely customisable, achieve sheer to medium coverage and wear it your way for a natural-looking, long-wearing, color-true veil.
FULL INGREDIENTS LIST
All in One Glam Kabuki Brush
For flawless makeup application
Made from the finest quality vegan synthetic bristles available, this voluminous All-in-one Kabuki Brush provides a flawless, high-definition finish with both liquid and cream foundations without any absorption of product.
FULL INGREDIENTS LIST
Rich in antioxidants, honeysuckle creates a skin barrier against free radicals that damage and age the skin. Its antiseptic abilities also make it a natural way to cleanse skin while evening out skin tone and reducing dullness.
Used to help reflect and scatter UVA and UVB rays, titanium dioxide can help prevent sunburn and sun damage. Products with this ingredient can generally be used by all skin types looking to protect their skin from the sun, even the most sensitive of skins.
Hyaluronic acid is a humectant that helps the skin hold on to water, essentially moisturizing and and reducing the appearance of fine lines and wrinkles.
It's a moisturizing antioxidant, which guards the skin barrier and improves skin hydration. It also protects skin-cell membranes from oxidation by free radicals, specifically when the skin is hit by UV rays.
Vitamin C — also called L-ascorbic acid, treats hyperpigmentation, boosts collagen production, decreases pigment formation, and protects against environmental stressors.
Widely-considered among the most effective skin-care ingredient and a powerful acne fighter, too. It works to strengthen the protective function of the epidermis, protecting collagen against degradation, and stimulating skin cell turnover.
Peptides are responsible for the foundations of your skin's texture, strength and resilience. Without peptides, our skin is less intact which can lead to a loss of firmness, the appearance of wrinkles, a change in texture and less 'bounce'.
With hydrating and soothing abilities, as well as natural antiseptic, anti-inflammatory, and antibacterial powers, Rose water is one of those ultimate beauty powerhouses used in the base products for many high-end brands.
Your skin gets better the more you wear it
Why this luscious, cruelty free makeup is so good for your skin
With long lasting staying power and formulations made using the most desirable ingredients, the skin-boosting effects Mineral Makeup give us are better than ever.
Hence, we created a doctor-formulated Mineral Makeup range with none of the nasties such as oils, parabens, and synthetic fragrances conventional makeup brands often use to achieve sheer coverage to encourage you to use more.
Infused with vitamins and long-lasting pigments, Mineral Makeup goes a long way and the more you wear it, the better your skin gets. So why wouldn't you want to switch up?
Your Guide To Youthful Skin
Our Doctor's recipe for healthy glowing skin!
Your Guide To Youthful Skin
Our Doctor's recipe for healthy glowing skin!
Treat your skin while you wear it
This innovative primer blurs the look of skin for a soft-focus effect. Infused with peptides and hyaluronic acid, the primer conditions skin over time for improved look and texture.
Mineral Makeup Powder Palette
Sculpt your face to perfection
This multi-purpose palette provides 3 key action and skincare benefits for a radiant perfected matte finish: Sculpt, define, illuminate.
3D Face Stick - Contour & Highlight
'No-makeup makeup' look
A dewy, skin brightening, bronzer and highlighter for the eyes, cheeks and lips.
Collagen Plumping Lip Gloss
Plump your pucker
Packed with collagen, this lightweight and hydrating formula makes this a must-have gloss for the perfect pout.
Mascara + FREE Lash & Brow Gel
Achieve lash you can't stop bragging about
Doctor Formulated with silk peptides, natural candle wax & oilseed extract this mascara promotes natural lash enhancement and growth with every wear.
Nourishing, quick-dry, felt-tip liquid eyeliner
This quick-dry nourishing formula glides on evenly and delivers precise lines with ease.
Contains Hyaluronic Acid (HA), Rose Water, Witch Hazel
Maintain your skin's PH balance with this must-have face spray that immediately hydrates, softens and soothes your skin throughout the day.
Flawless Makeup Blender Sponge
Get a flawless blend
Skin O2's Blender Sponge ensures impeccable, streak-free application with minimum product waste. Latex-free, use it with foundations, powders, and any other complexion product.
Clean. Vegan. Cruelty Free.
No Toxic or Irritating Chemicals
Australian Doctor Formulated
Real People, Real Results
No fragrance, no frills, no fluff – just visible results
Mineral makeup solutions backed by powerful ingredients, cutting-edge research and extensive clinical and consumer studies.
We're so sure you'll love your Skincare Bundles that we'll give you your money straight back if you don't. *
BUY NOW
Treat yourself up to an extra
when you bundle up and save!
Get your best skin game on with our doctor formulated mineral makeup range designed with skin health in mind.
It's time to say hello to youthful, healthy skin again.